Fire walkers enjoyed an amazing night of fundraising with a difference last Sunday, as they braved hot coals at Stalybridge Fire Station.
In all, 54 barefoot intrepid participants found the courage to tread a five metre-long path of burning embers to raise vital funds for Willow Wood Hospice.
The walk was the culmination of a Fun Day, with all funds from the Fun Day itself going to the FireFighters Charity, and sponsorship from the Firewalk to Willow Wood.
Event organiser Chris Hayden said: "It was even better than I was expecting, and the fire walk has raised thousands for Willow Wood.
"All the participants attended an inspirational seminar before they were allowed to step foot on the embers, and I can honestly say that it really fired them up!"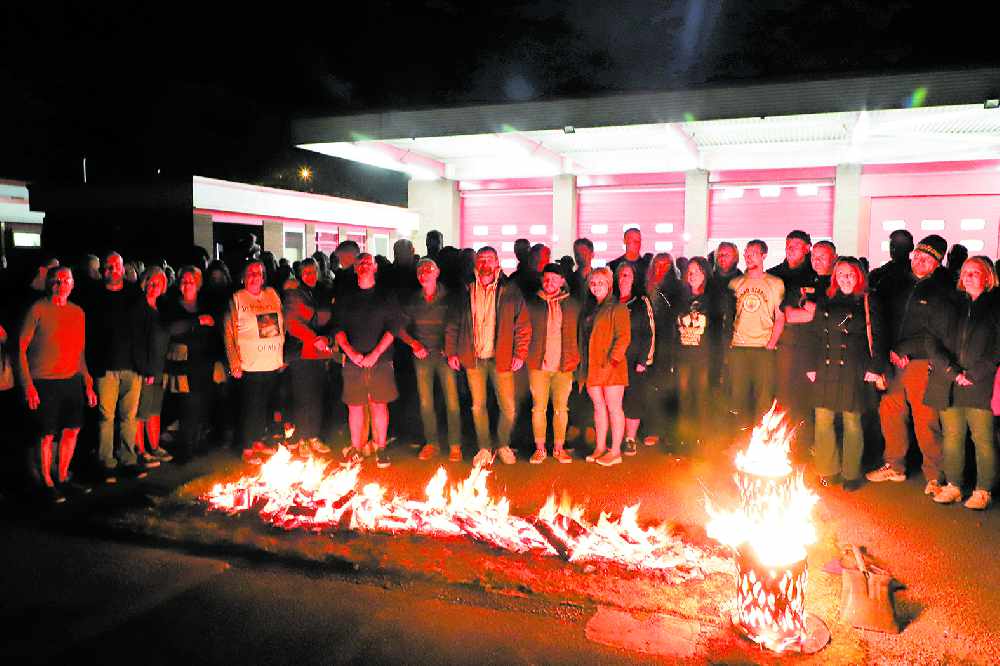 He went on: "The seminar, which lasted around an hour and a half, has so many positive and empowering messages that enable you to believe in yourself and to take that first step. And that can be quite life-changing.
"I had so many comments from the fire walkers saying how liberated and motivated they felt, and how they're going to take that positivity forward. Let's face it, if you can walk on fire, what else can you achieve!"
The Fun Day proved successful too, with children's rides, refreshments, stalls and more.
There was a mini fire engine giving rides, and the opportunity to look round the station and sit in the driving seat of a real fire engine – a very popular attraction for adults and children alike.
Chris said: "I'd like to thank the team at the Fire Station who worked with us and hosted the event, with a special mention to Greg Punshon, Blue Watch Manager who organised the Fun Day which has raised substantial funds for the Fire Fighters Charity.
"On a personal note, can I say how thrilled I am that it was such a success. It's my last event for Willow Wood as I'm leaving to set up my own business, however, I would like to thank the people of Tameside and Glossop for their support whether as fundraisers, volunteers or both.
"Willow Wood wouldn't be here without them."