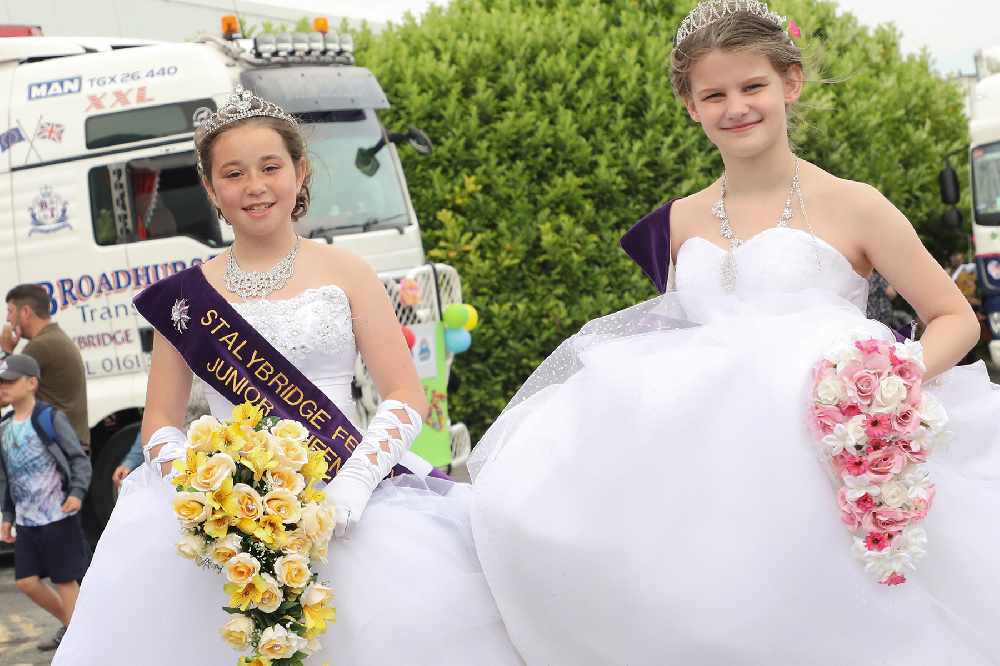 Stalybridge Festival Committee is already looking forward to an action-packed 2020, with the countdown already underway for this year's carnival weekend.
It comes after the committee capped off a very successful year with participation in the fantastic Northern Lights Parade held in Stalybridge on November 17, and hosting a Christmas Queens' event which saw Carnival Queens from across the region coming back to together for a Christmas event at Heyrod Community Hall on December 7.
Earlier in the year, the Festival Committee arranged the inaugural Stalybridge Spring Show as well organise the hugely successful Carnival Weekend – with over 6000 people lining the parade route and joining in the celebrations in Cheetham Park.
The Festival Committee has also achieved the Action Together Quality in Action Award and the Tameside Safeguarding Charter Mark.
Joyce Hobson, President of the Festival Committee, said that these awards are in recognition of the Festival Committee's commitment to quality assurance and continuous improvement, especially in terms of its organisational governance and safeguarding policies and procedures and evidence that the committee have very sound and robust working arrangements.
Commenting on the Christmas Queens' event, Joyce added she was pleased to see Carnival Queens returning to Stalybridge for the Christmas Queens' event after taking part in last year's Carnival and renewing friendships with the town's own Carnival Queens (Rhianna Ashmore– Stalybridge Festival Junior Queen and Gracie Flanagan– Stalybridge Festival Princess).
The committee is now looking forward to selecting their Carnival Queens for 2020 and will be publicising details of the arrangements for Carnival Queen selection next month.
Organising Secretary Ian Cochrane also advises that the Festival Committee is already hard at work with arrangements for the Stalybridge Spring Show in Cheetham Park, which is on Sunday, May 10, and Stalybridge Carnival Weekend (June 27-28) promising to make this years' events even bigger and better.
Main image:
RESPLENDENT: Last year's Carnival Queens.