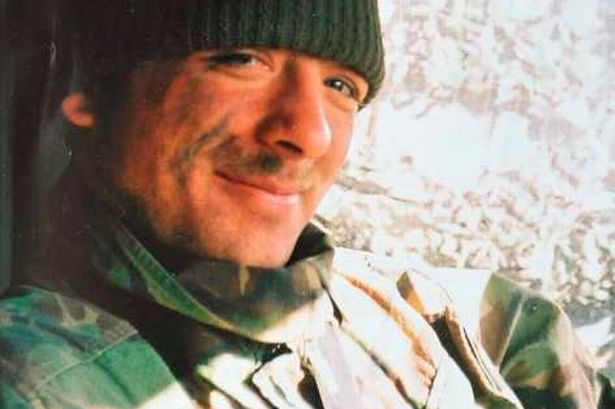 The family of a local hero will be raising "a glass or two of brandy" today (Friday) as they remember him 10 years after his death.
Lance Corporal Andrew Breeze died after an explosion during an operation in Helmand Province, Afghanistan, on June 12, 2010. He was 31 years old.
Just 10 days earlier, he had saved the life of his commander after pulling him to safety during a firefight on the frontline.
Lance Corporal Breeze (pictured), from Gorton, had served in the army for 14 years after enlisting in 1996 with the 1st Battalion, Cheshire Regiment.
Known as 'Windy' or 'Breezy' to his colleagues, the former Audenshaw High School pupil was described as an excellent and dedicated soldier.
Hundreds attended Andrew's funeral at Christ Church in Denton, which had full military honours.
Andrew's sister, Gaynor Breeze, says the family will be raising a glass of his favourite tipple.
"As a family, we will always celebrate his life," she said. "We will remember him with enormous love, grateful that he was 'Our Andrew'.
"There are many wonderful memories, although my mam has asked me to mention the following one.
"Whenever Andrew would come home on leave, he would walk into the house, give mam a kiss, a gentle pinch on her arm and present her with his washing, although also with an enormous smile.
"Another memory is of a caring soldier who, when away on a tour of duty, would ask that we send him gifts of crayons, drawing books, sweets etc, so he could give them to the local children who, in his own words, 'had nothing'."
In November 2016, the Denton Link road, connecting Ashton Road with Hyde Road, was named Lance Corporal Andrew Breeze Way in his honour.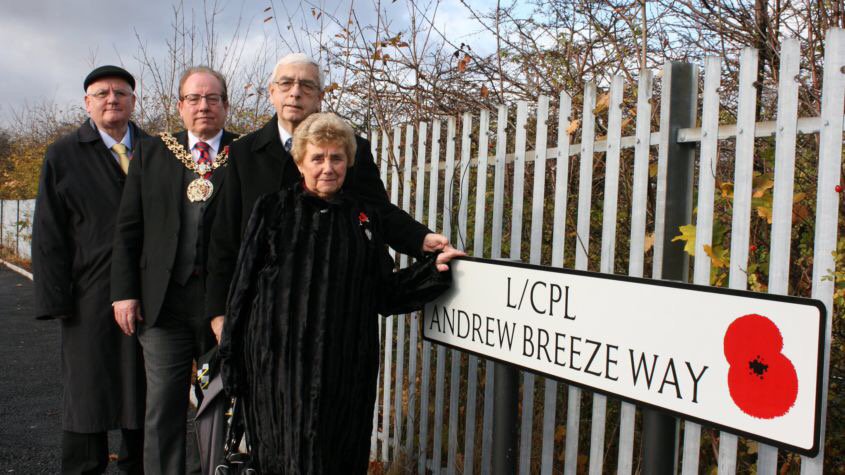 Gaynor admits it's a bittersweet feeling to drive past it.
She said: "Whilst we are extremely proud that Andrew is remembered, we are also saddened as to the circumstances.
"Having said that, I believe it is important to remember all those, not just Andrew, who are prepared to pay the ultimate sacrifice for others, for they do so willingly.
"As a little boy, Andrew only ever wanted to be a soldier. He was a proud soldier, a soldier's soldier. He also loved his family and friends, and they loved him.
"Always loved, always remembered, 'Our Andrew'".