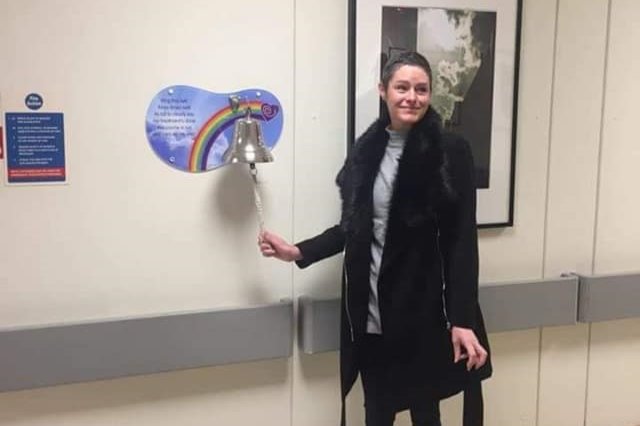 A family is desperately trying to raise money for a mother-of-three from Hattersley who needs private treatment as she battles cancer for a second time in less than four years. 
Lisa Bell, who lives on Chapman Road, was originally diagnosed in June 2016 with triple negative breast cancer - a rare and aggressive form of cancer.
She began chemotherapy which unfortunately didn't shrink the tumours, however she went on to have surgery along with radiotherapy and successfully completed treatment in January 2017.
Lisa, a warehouse operative at Denton firm Qualtex, had been cancer free up until February this year.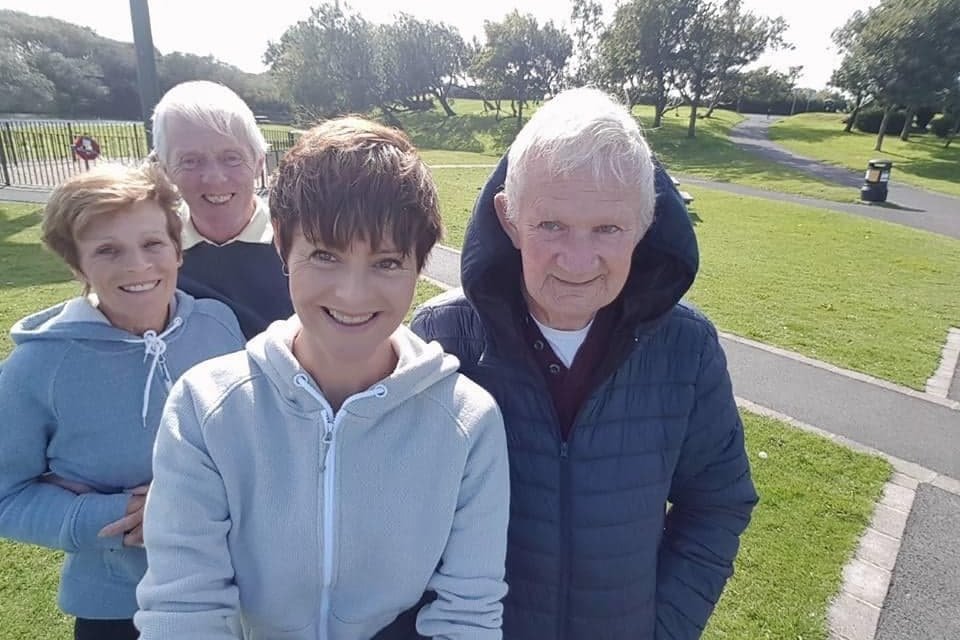 Lisa with mum Barbara (left), husband Alan (second left) and dad John (right)
After feeling unwell, Lisa went back to see her doctor and discovered that the cancer had returned, spreading to both lungs, three tumours and multiple smaller ones. She has now been diagnosed with Leptomeningeal Metastases.
Despite such terrible news, the 49-year-old has remained positive and wants to do everything she can to fight it to be here for her family - including husband Alan, parents John and Barbara, three sons Michael, Jack and Liam, and one-year-old granddaughter Isla.
Lisa is currently undergoing a five-day course of whole brain radiation and will resume chemotherapy as soon as possible but her family are exploring further options available in private healthcare.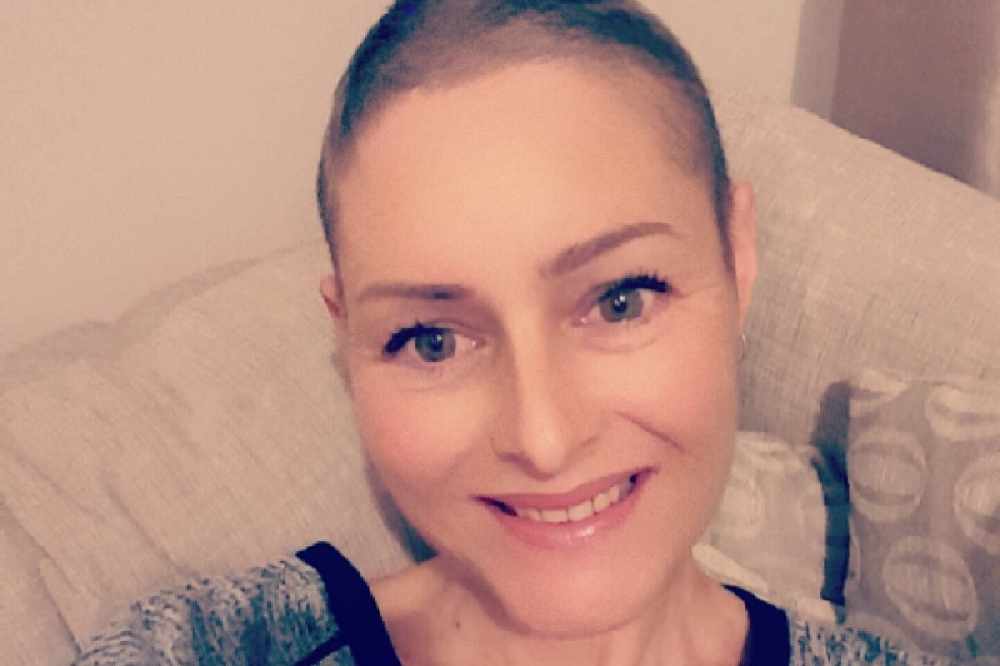 Lisa Bell
They are hoping to raise as much money as possible to get Lisa the genomic testing and immunotherapy treatment she needs that, due to the coronavirus pandemic, is unavailable without the utilisation of private care.
Her family also hope it will open up opportunities for Lisa to take part in clinical trials and gain treatment further afield, once it is safe to do so.
So far, more than £4,000 has been raised on a Go Fund Me page, where you can donate here https://uk.gofundme.com/f/379qft-for-lisa
There will be a Peppa Pig walk in the Denton area this Saturday (16 May) and in the Hurst Cross area of Ashton the following Saturday - following social distancing rules - to help raise funds.
A raffle group has also been set up on Facebook, with all money raised going to Lisa's cause. Find out more here https://www.facebook.com/groups/897123107417954/
Main image:
Lisa ringing a hospital bell after being given the all clear in 2017.