Members of a family who lost a teenager to accidental drowning in Tameside five years ago are once again supporting a campaign to prevent such tragic incidents from occurring. 
Greater Manchester Fire and Rescue Service's latest water safety campaign is ongoing, while it also supported Royal Life Saving Society's Drowning Prevention Week, which took place in June.
Four families whose lives were turned upside-down after losing a special person joined forces with GMFRS in the summer of 2020 – reaching out far and wide to save others ever having to experience the same heartache as them.
This summer will see those who backed last year's hard-hitting campaign return to social media, where their personal stories of losing loved ones will be shared in a bid to prevent people swimming and jumping into open water.
Backing the campaign is Chris Jordan, uncle of former Longdendale High School pupil Jack Pullen, who drowned in July 2016 at the age of 16 in the River Etherow in Broadbottom.
Since Jack's death, Chris set up the Jack Pullen Foundation, and more recently has developed interactive sessions on his website in a bid to educate more people about the dangers of open water.
Chris and Jack's sister, Fallon, talked with GMFRS about how they lost Jack and the life-changing impact it had on their family. You can watch the video at the top of the page.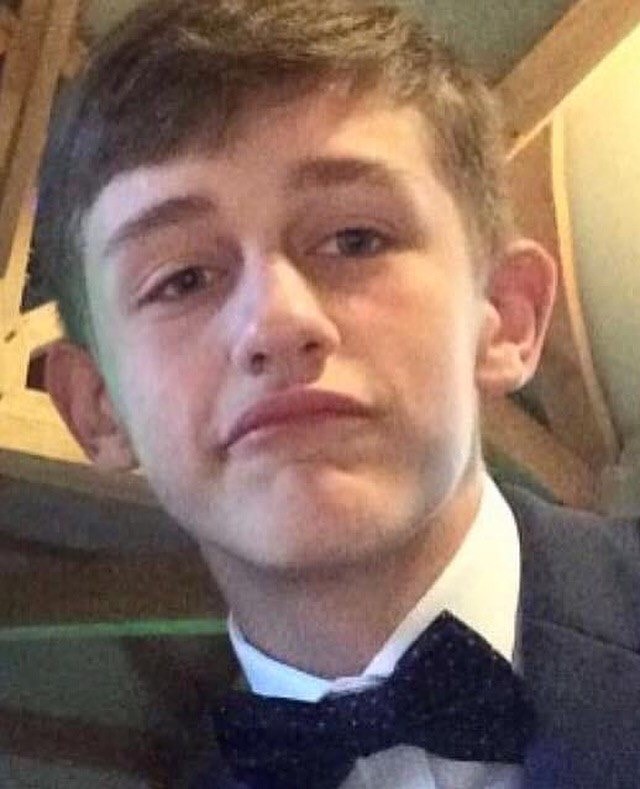 Jack Pullen, who sadly died in the summer of 2016
This year's campaign will also see digital displays placed across Greater Manchester over the summer in popular locations in a bid to help young people stay safe around open water.
The campaign comes as figures reveal that 166 people accidentally drowned in open water in England last year – an increase of 13 per cent from 2019.
Since June 2016, GMFRS firefighters have been called to 38 fatal water incidents. Sadly, a number of those who drowned were young men who got into difficulty after jumping into open water on a hot day to cool off over the summer months, however, these incidents can happen at any time.
Firefighters from across the 10 boroughs of Greater Manchester take part in local water training, where they talk to passers-by about the dangers of open water and so people can see what is involved in a water rescue.
There have been a number of tragic incidents at open water sites recently across the country where people have sadly lost their lives.
United Utilities has also issued a warning to visitors to its reservoir sites ahead of the summer holidays about the dangers of swimming in open water and wildfires.
The region's water company is expecting an increase in visitors to its sites, especially now schools have broken up.
'Cold Water Shock can kill you in just 60 seconds'
Deputy Mayor of Greater Manchester for Policing, Crime and Fire, Bev Hughes, said: "Following on from the success of GMFRS' water safety campaign last summer, we are pleased to launch the latest initiative in Greater Manchester to help raise awareness of the dangers of open water and prevent further accidental drownings.
"Such campaigns wouldn't be as powerful without the involvement of those who have sadly lost loved ones, and we are extremely grateful for the support and contributions from everyone involved – you truly are making a difference by sharing your personal stories."
GMFRS Area Manager Paul Duggan said: "Even strong swimmers can suffer from Cold Water Shock and it can kill you in just 60 seconds. You also never know how unpredictable under-water currents can be, or what is lurking beneath the surface – people have drowned after getting tangled up in undergrowth and other things hiding in the water.
"We don't want to stop people having fun, though safety is key here as we continue with our mission to educate young people and their parents or carers of the dangers that come with going into open water, especially during the summer months as we spend more time outdoors."
Read more from the Tameside Reporter
Click here for more of the latest news
Click here to read the latest edition of the paper online
Click here to find out where you can pick up a copy of the paper