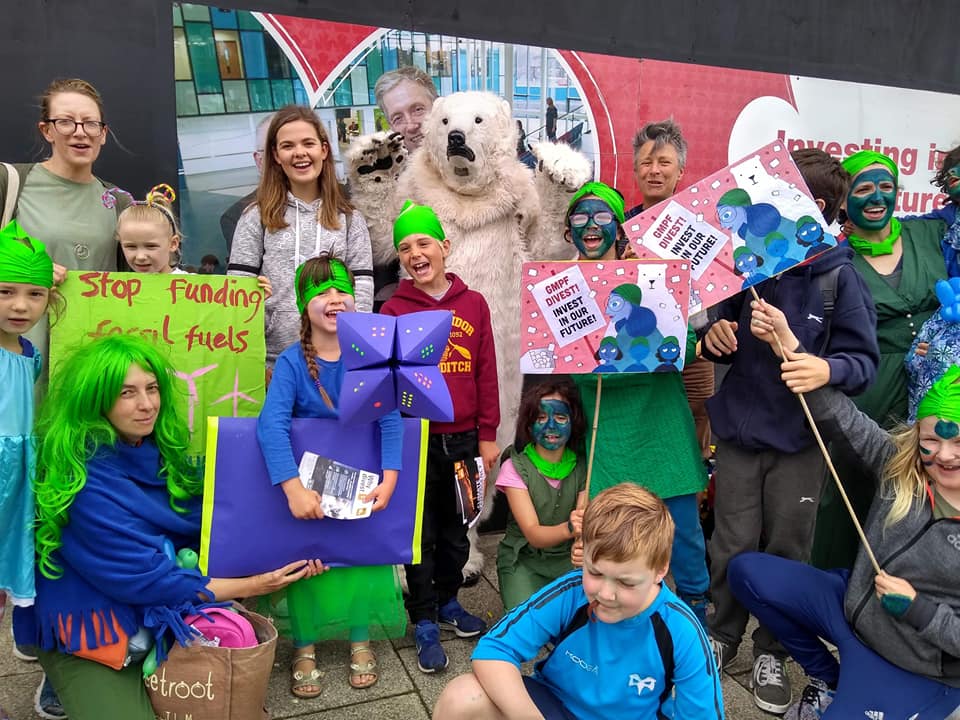 As Extinction Rebellion occupied Manchester this week, a group of families were the latest to converge on Droylsden to call on the Greater Manchester Pension Fund to divest from fossil fuel companies.
Rising Up! Manchester Families is run by parents and was set up to help families join forces against climate change.
On Monday, members of the group gathered outside Guardsman Tony Downes House to call on GMPF to divest £2bn from fossil fuels within two years and invest in local climate solutions instead.
Organiser and mother, Rose Arnold, said: "It is so hard explaining to my five-year-old, Maia, that not only is everyone fighting for our future but that many are still making money from its destruction.
"Even as councils across the country are declaring climate emergencies, many are still invested heavily in industries which cause climate breakdown. In Manchester, a big one is the airport but also the public sector pension fund, GMPF, has £2bn supporting companies such as Shell, who have known for 30 years the devastation they are causing."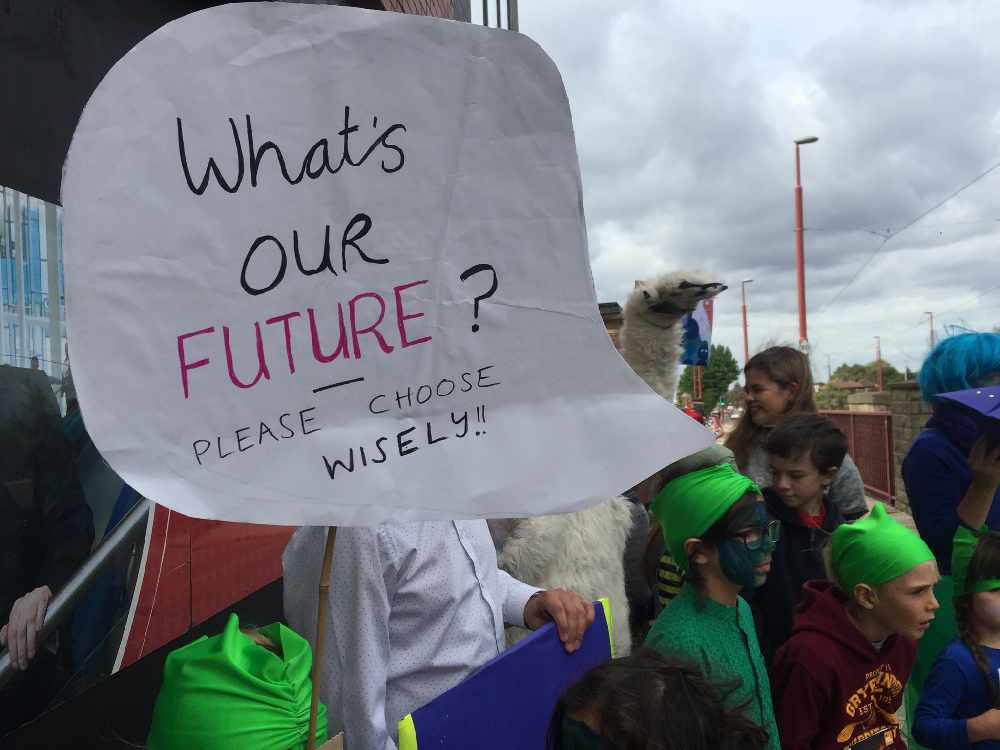 The group met in Manchester city centre and boarded a tram to Droylsden, engaging passengers in a game of 'What's my future?' involving a giant paper fortune-teller.
Children made placards, dressed as animals alongside the mascot Sami the bear or dressed in blue and green to be part of 'Ethel and the Earthlings'. 10-year-old Lillia Adetoro read a poem she'd written, asking GMPF, "will you break the cycle that's killing Mother Earth?"
Rose added: "Maia thought perhaps they didn't have children, or maybe they didn't know what was happening. She wanted us to let them know. Dressing up as Ethel and the Earthlings is a playful way for younger children to engage in what are big and scary questions without being terrified. They are asking GMPF to think of their futures."
Tameside Council's Integrated Neigbourhood Services Manager, Kevin Garside, took delivery of cards that the children had made over the Northern Rebellion weekend. He told the group he'd take them to GMPF Chair, Cllr Brenda Warrington, who the group are also hoping to meet.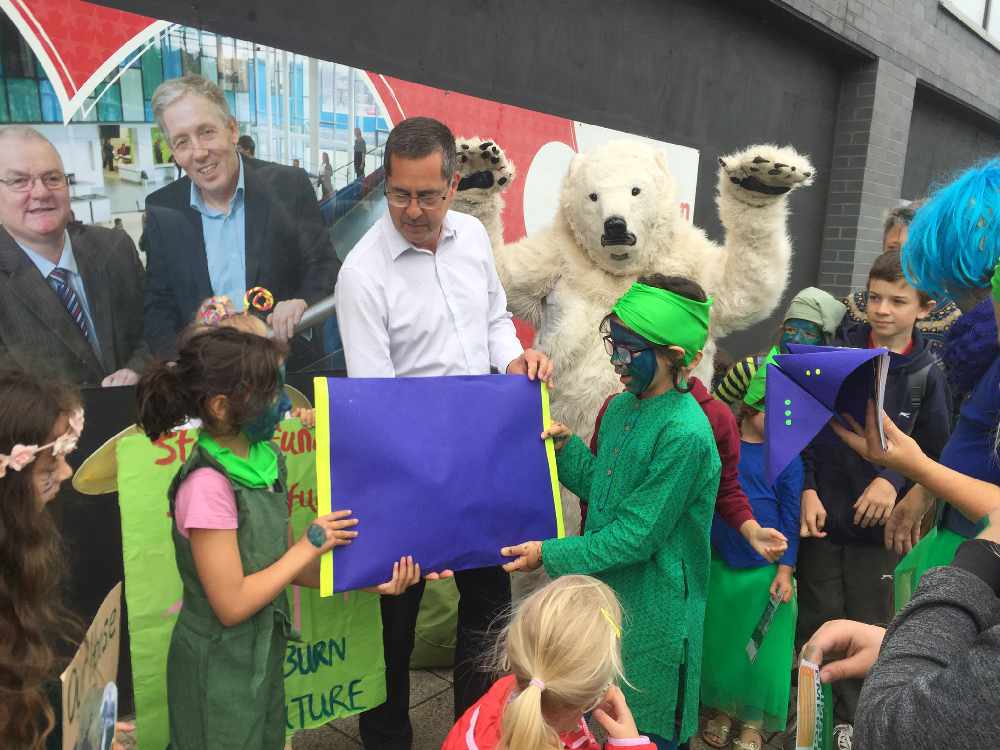 Kath Morgan, an A&E consultant who joined the protest with her children, said: "As a healthcare professional I have a duty of care to current and future generations. Climate is the greatest threat to global health in the 21st century.
"It is happening now across the world and his a huge threat to us here in Manchester too. It isn't okay for the pension fund for the public sector, which is supposed to exist for the public good, to invest in fossil fuels."
At a previous protest outside Tony Downes House in July, Extinction Rebellion protestors chained themselves to the entrance and spray painted 'stop funding eco genocide' on the building, upsetting Tony's family who live around the corner.
Four people were arrested and charged with aggravated trespassing, while one is facing another charge of criminal damage. They'll go to trial on November 8.