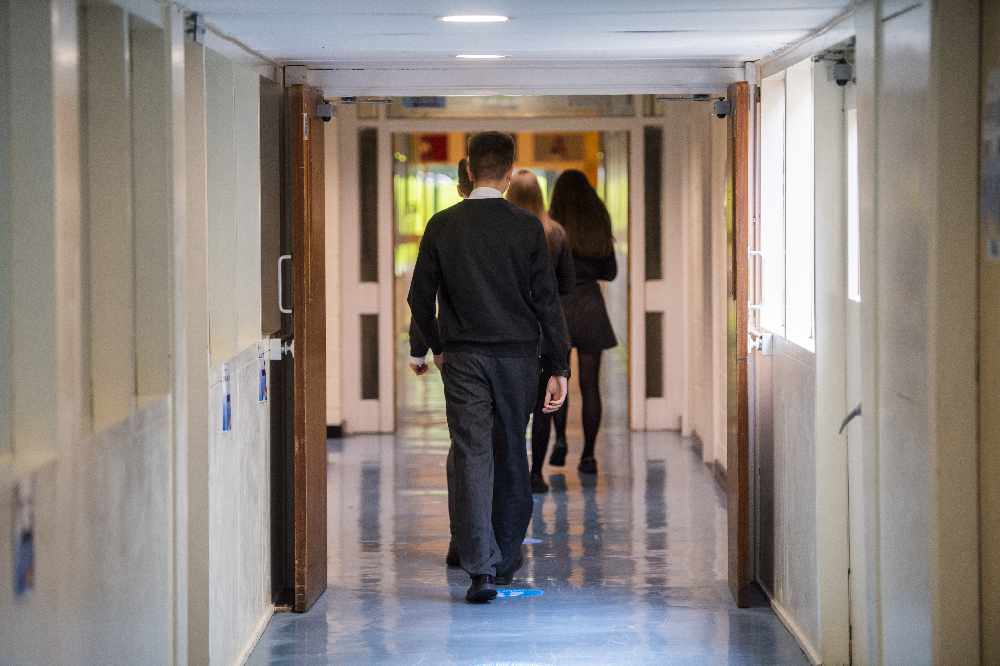 Students returning to secondary school next week will be required to wear face coverings for part of the day.
Updated government guidance says that in areas with local restrictions in place, which includes Tameside, pupils must wear face coverings where it's difficult to maintain social distancing. This includes entering and exiting school, communal areas and corridors.
Tameside Council say that schools aren't considered a high risk environment for COVID-19, but the wearing of face coverings is an additional prevention measure to help ensure that transmission remains low.
Learners won't have to wear a face veering in the classroom as schools have in place a system of controls for minimising risk, including keeping children in consistent groups or bubbles, and ensuring greater physical distancing by staff and children within classrooms.
Secondary school children will need to bring their own face covering when they attend school. Tameside Council is providing all secondary schools and colleges with a contingency supply of face coverings for pupils who lose or forget theirs.
The council's Children's Service, Public Health, Health and Safety and HR teams have worked with schools to support them with the additional safety measure and risk assessments have been updated. Schools have sent letters to parents to inform them.
Work has already been undertaken with schools to put protective measures in place for all pupils attending from the first week of September. Practical steps to reduce risks included staggered starting times, cleaning and hygiene procedures and social distancing measures.
Tameside's schools are already well practised in keeping children safe from Coronavirus. They stayed open to care for vulnerable pupils and the children of key workers, and then pupils from Nursery, Reception, Year 1 and Year 6, as well as providing some face-to-face support to pupils from years 10 and 12.
Cllr Leanne Feeley, Tameside Council Executive Member for Lifelong Learning, said: "In Tameside we have seen a reduction in the rate of infection but the number of people testing positive for Covid-19 remains too high to see any of the Greater Manchester restrictions lifted at this stage and means secondary school pupils need to wear face coverings in communal areas.
"This additional measure will add to the safety procedures already in place to keep everyone as safe as possible. Please remind your children to have their face coverings with them. We are supplying secondary schools with face coverings as a precaution in case any are lost or forgotten.
"I'd like to thank everyone involved for their hard work and dedication in getting us to this position where all pupils can return to school. It's a crucial point on our road to recovery and we must all do our bit to ensure that recent reductions are sustained."