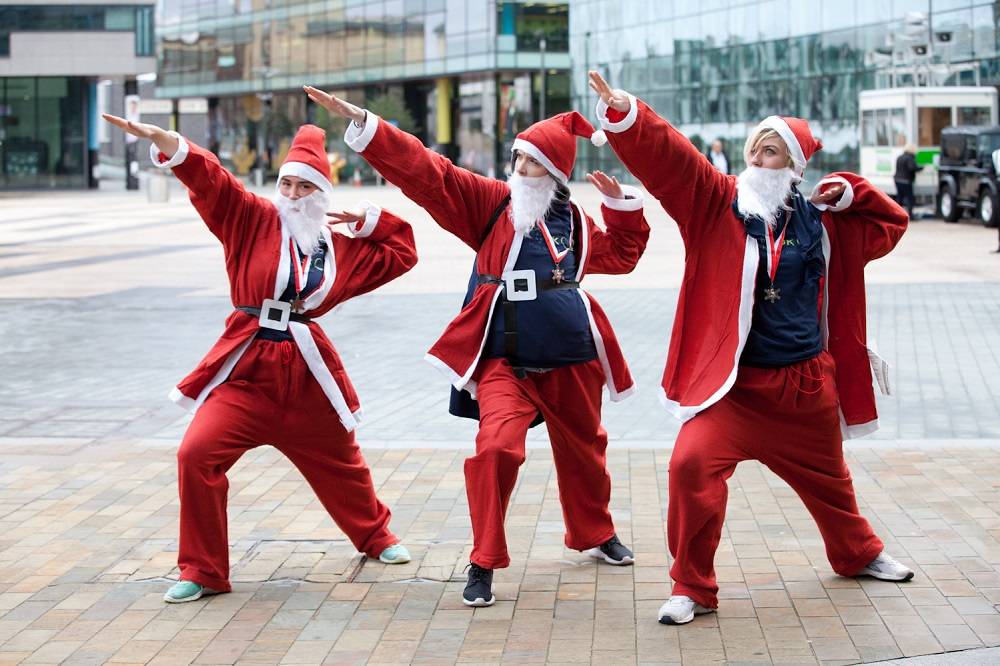 Excitement is building ahead of the Jingle Bee Jog on Sunday 24th November.
The event, which is organised by Sports Tours International and run in conjunction with the Running Bee Foundation, starts and finishes in the spectacular MediaCityUK Piazza, Salford Quays.
Participants can walk, stroll or jog the 4km route in their best Christmas attire.
What's more, real life reindeers are now confirmed to be at the event from 9-11am, along with Manchester City mascots Moonchester and Moonbeam.
Whether you're a complete beginner or serious runner, the Jingle Bee Jog is a fun way to throw yourself into the Christmas spirit.
Participants will receive the following upon completing the course:
Christmas medal
A selection box for all little finishers
Entertainment at the start and finish line including real reindeer
Entry to one of the UK's most vibrant local running events
For further information, head to the following website: https://www.runningbeefoundation.co.uk/events-calendar/the-jingle-bee-jog/