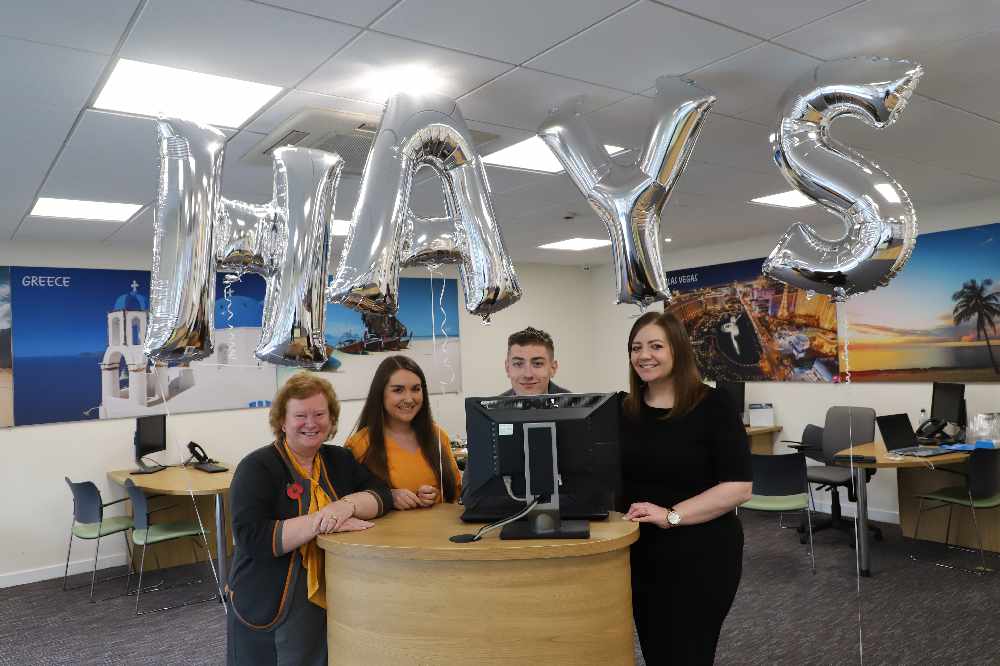 Former Thomas Cook staff in Denton say it feels like "coming home" as they restart their jobs under Hays Travel today.
Steph Mathieson, Elizabeth Parry, Maria McGlynn and Cain Weston all lost their jobs when the travel firm went bust back in September.
But they were offered a reprieve when Hays Travel acquired all Thomas Cook branches across the UK, and they started in their 'new' jobs today.
The team are delighted to be back together after six weeks of uncertainty. Staff say the only information they had before losing their jobs was the same as everyone else keeping an eye on the news.
September 23 was a particularly sad day for Elizabeth, who had just returned from a two-week holiday to find she no longer had a job after 22 years at the shop.
"Not for one minute did I think it would go, I really thought we'd get bailed out somehow or another," she said. "On the Monday, they told us we could come and collect our belongings between a certain time and that was it then.
"It was so sad. I am the older one here and I've been here a long time. Obviously as you get older you start planning for retirement, but not like this. We've got a wonderful working team here and it felt like we'd been ripped apart. We are close and was a bit surreal.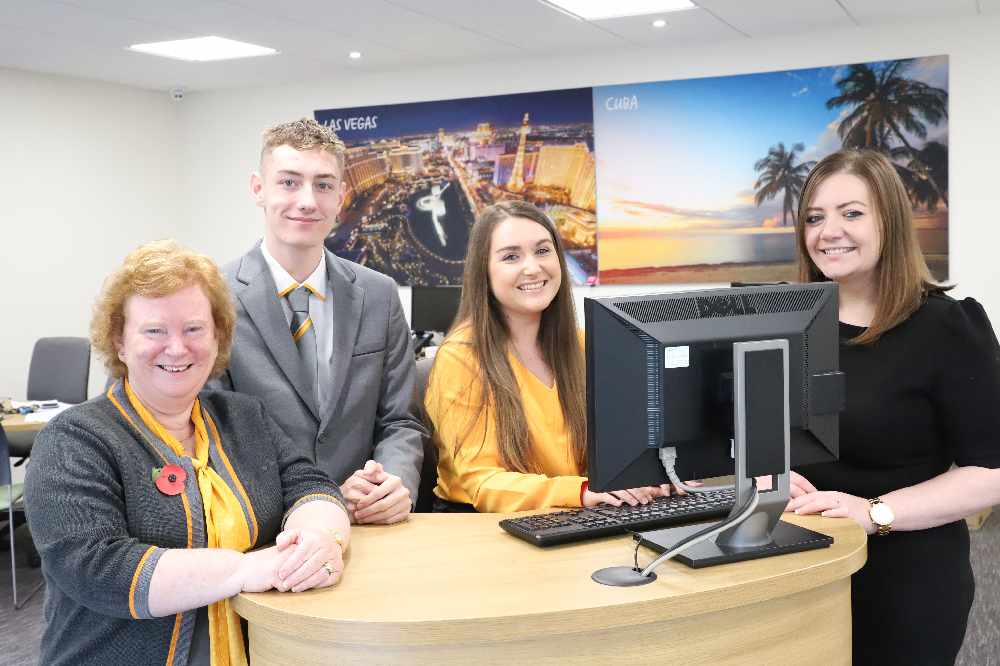 At the other end of the scale, Cain had been in the job just five months when Thomas Cook went under. He said he was "very relieved" to get his job back, especially after the team had already had their leaving do!
Maria explained: "We'd been out on our leaving do the night before, then it was all over the news the next morning that Hays were buying some of the branches. We were told to ring them and find out about our jobs. We were all contacting each other asking "what's going on?" It was completely out of the blue.
"It took a couple of days to get through to them but once we did, they took our details, asked a few questions and then I was offered by job back straight away on the phone. I started crying! After everything that had happened, to be offered your position back straight away, it was a mixture of shock and relief. I didn't expect to be coming back."
But now, the team are back together and looking forward to a new endeavour under Hays Travel.
"We're very glad to be back," said branch manager Steph. "It's a brand-new venture and we're all re-starting together. We've had some nice comments on social media and our neighbours have said they're happy to see us back."
The store on Market Street won't be trading until Hays' systems are put in place, but is open so customers can get help with any Civil Aviation Authority issues, or just pop in and say hello!
To keep up-to-date, you can like their Facebook page.