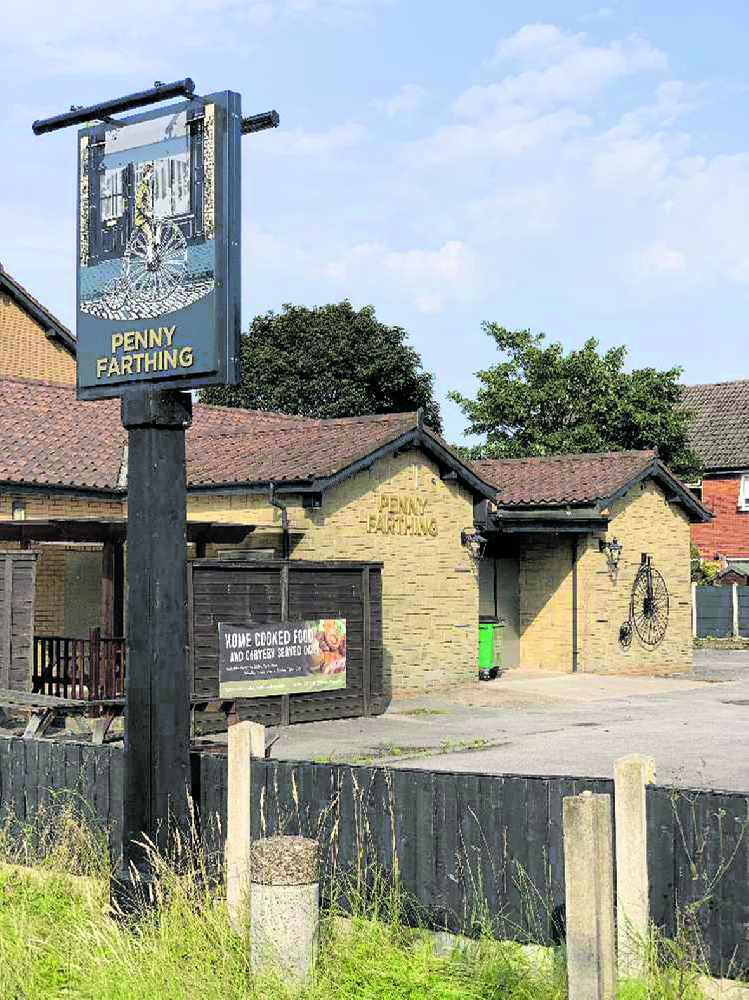 Time has finally been called on the former Penny Farthing pub after plans to demolish the building and build four semi-detached houses on the site were unanimously approved.
As previously reported there had been hopes the pub, on St Anne's Road, could have been saved as a community asset after Thwaites brewery announced it was no longer viable and announced it was selling the site last year.
A 'Save the Penny Farthing' group battled to save the pub after Thwaites announced their plans in April 2019.
But efforts to secure the future of the pub as a community asset eventually collapsed and now it is set to be redeveloped.
At the latest Tameside Council speakers' panel meeting, applicant Karl Illingworth addressed councillors to explain the history behind the efforts to save the pub.
"We had a price agreed with Thwaites to buy the pub 18 months ago for development, but residents wanted to keep it as a pub," he stated.
"So we then withdrew our offer for six or seven months to allow the community asset people to try and pull a plan together for the pub.
"However, that failed and we became involved again in September last year and since then we have been discussing with the planning authority about how to provide the best scheme suitable for the brownfield site.
"I wanted to say that we did give people the time to try and keep it as a community asset but it did not materialise."
There had been 14 objections to the plans, mostly from neighbouring properties and the impact the new homes overlooking their own and the fact that the site was a loss as a 'community asset'.
Planning officers noted the comments made by representations received from local residents in relation to the loss of the community facility, but stated an attempt to have the site listed as an 'Asset of Community Value' had been withdrawn in 2019.
As such, the site was no longer afforded this status as the pub had been closed for some time and the site was vacant.
The plan was unanimously approved by councillors.