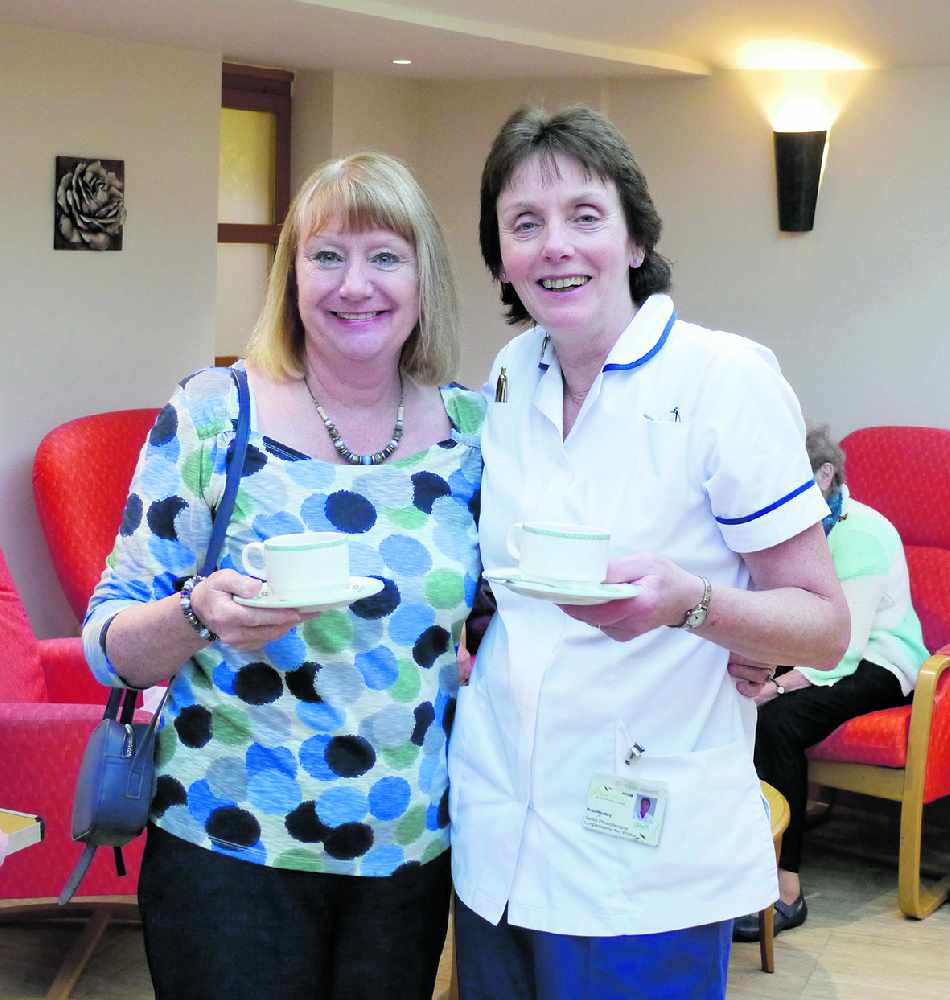 Willow Wood Hospice have said goodbye and thank you to one of their longest-serving members of staff.
Senior physiotherapist Brid Hindley joined in June 1999, less than a month after the hospice first opened its doors.
"It was so exciting to join what was then a very small team, to be in at the beginning and to help shape how we deliver our services to the people of Tameside and Glossop," said Brid.
"People have often asked me why a physiotherapist is needed in a hospice, but our aim is quality of life, support and care at all stages, and it's so important to be able to think outside the box and look at alternative ways of doing things.
"I've been privileged to meet some amazing people in more than 20 years, and will miss Willow Wood more than I can say."
Main image:
FOND FAREWELL: Brid with Gill.