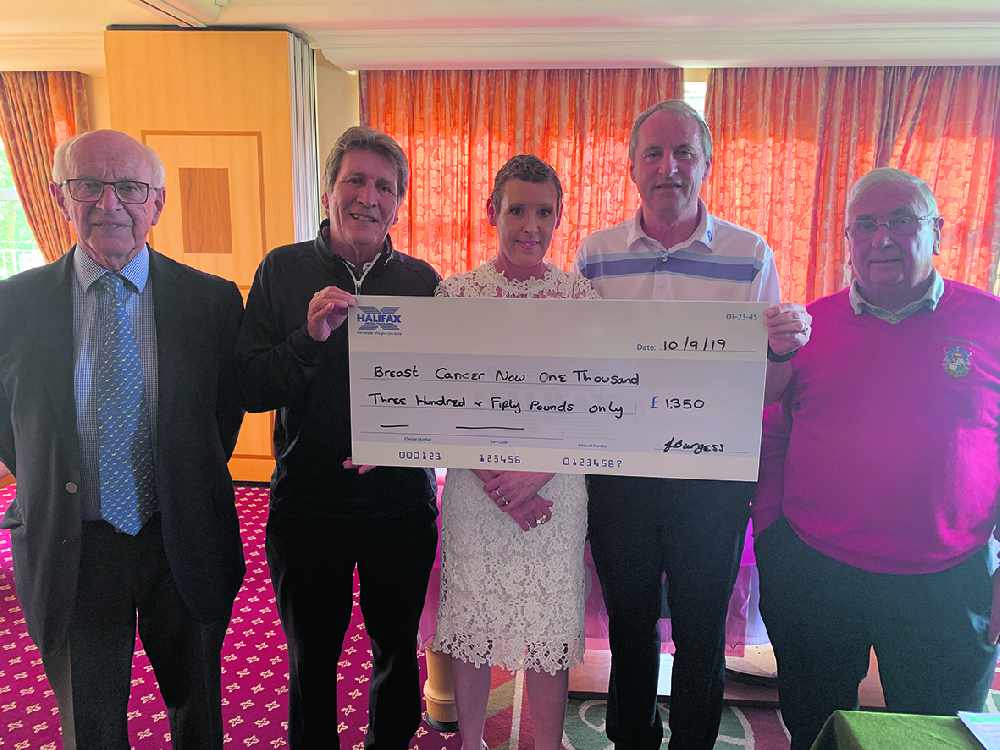 Two Dukinfield golfers have helped raise more than £1,000 after reaching the final of an annual charity tournament. 
The Derek Horsey Memorial Tournament is held every year between golf clubs from across the North West.
Each club donates a sum of money with the two finalists splitting proceedings and donating it to a charity of their choice.
After overcoming four opponents in the knockout style competition, Dukinfield's Martin Brennan and Martin Lewis reached the final, where they were only narrowly beaten by Shrigley Hall in a match played at Marple Golf Club.
By reaching the final, the two Martins secured £1,350, which they chose to donate to the Breast Cancer Now charity, in honour of Dukinfield Lady captain Joanne Burgess.
They presented the cheque to Joanne last week alongside tournament organiser Bill Wheeler and Dukinfield Golf Club President, Brian Lever.
Joanne was diagnosed with breast cancer last August and is using her year as captain to raise funds for Breast Cancer Now and Angelman UK.
"The support I've received from everyone at the gold club has been fantastic," Joanne said.
"We get to choose charities at the start of the year to fundraise for, so I chose Breast Cancer Now and Angelman UK, as the President's grandson has Angelman Syndrome.
"The fundraising will be ongoing until the end of February, when the next lady captain takes over."