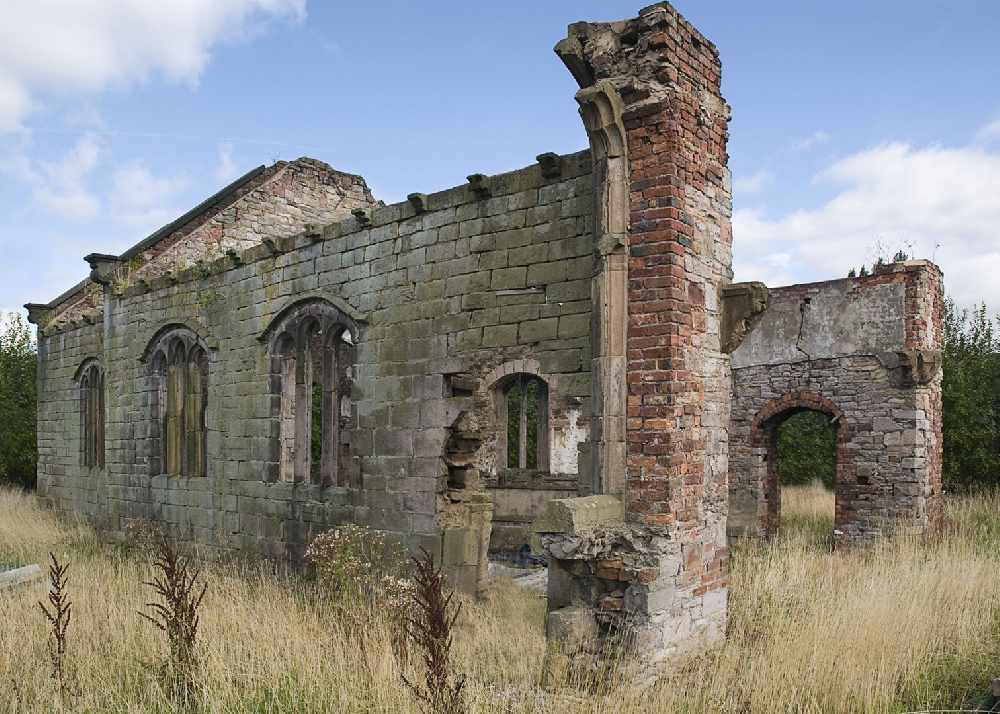 Dukinfield Old Hall Chapel has moved a step closer to preservation thanks to the reinsertion of a defunct company.
The Chapel was built in the 16th century and is a Grade II* listed building. It was the family chapel of the Duckenfield family of Dukinfield Hall, which was knocked down in 1950.
The Friends of Dukinfield's Old Hall Chapel have been working to save the chapel for many years to preserve it for future generations.
Despite standing in poor state for many years, the group have worked with Heritage Trust North West, Tameside Council and current owners the Bardsley family, to see management of the structure transferred to them.
For the sale of the building to go through, a defunct company which was part of the Bardsley Group, had to be legally reinstated.
Andrew Gwynne MP, said: "My office has been helping to coordinate this legal process and I am pleased to say that it has now been completed, which clears the way for the Friends to move forward with the sale and transfer of ownership of the property.
As Patron of the Friends of Dukinfield Old Hall Chapel I want to pay tribute to their tenacity and dedication to the preservation of this historic building and I will continue to closely work with them to achieve our goal."
The Friends of Dukinfield Old Hall Chapel are always welcoming new members and more info can be found at http://www.oldhallchapel.org/friends.html.
Main image:
Dukinfield Old Hall Chapel. Photo credit: Robert Alston.