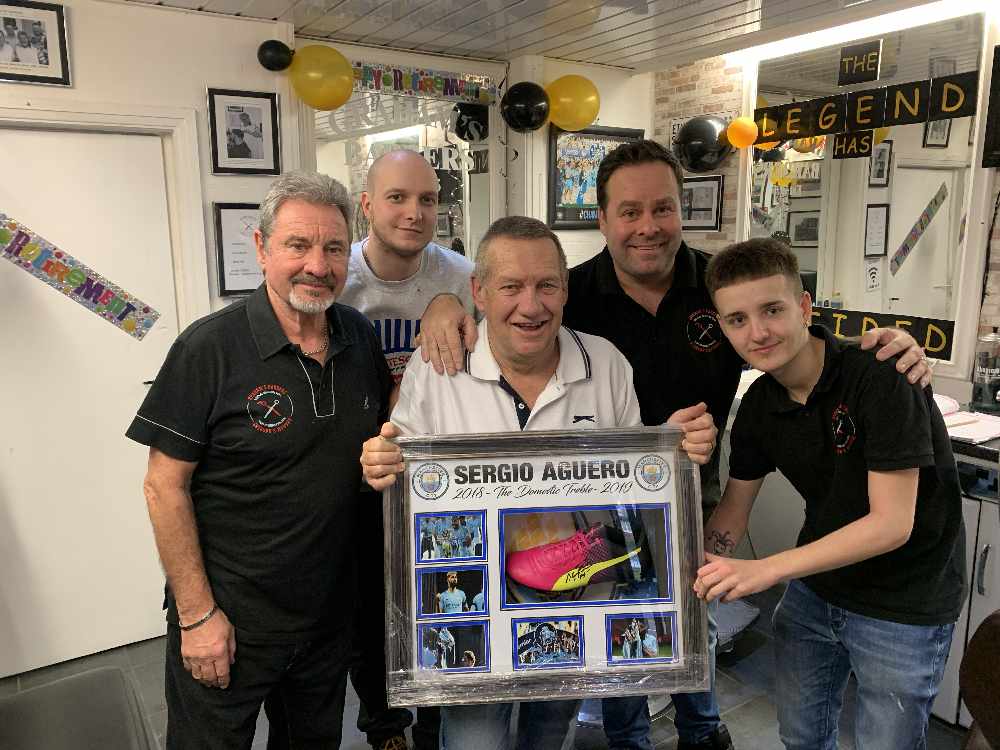 A popular local barber has hung up his clippers after almost five decades in the business.
For the past 32 years, Lee Thompson has been cutting hair at Graham's Barbers on King Street. He started out at Rick's in Denton back in 1971 and in the years that have passed since, Lee estimates he's done around 230,000 haircuts!
"I was an engineer but I fell ill," he explained. "I went to my local barbers, Rick's in Denton, after I came out of hospital and they asked me if I wanted a job. I looked at my hands and thought, 'Well, it's a lot cleaner than engineering.'
"I did five years in another shop in Denton and 11 years mobile hairdressing. I moved to Dukinfield and came in here one day for my hair cut.
"Graham and I got talking and I was fed up with the increase of traffic on the roads, as places that I got to in 20 minutes were taking me 50 minutes to reach - and so I came to work here."
After semi-retiring due to ill health a few years ago, Lee has now decided to leave the game for good, but will still be popping in for a brew with his colleagues and customers.
He says the main reason he's been in the same place for 32 years is the 'great' people he works with, namely the father and son owners, Graham and Gareth Evans.
"We've always had a good laugh," Lee said.
"The main thing is the football; I'm a City fan and Gareth's a United fan so we've had a lot of banter with that. We discuss all the world's problems and I've always enjoyed coming to work. I've had a smashing time and worked with great people."
Gareth added: "We're definitely going to miss Lee working here. We'd both come in on Thursday mornings and used to talk about sex and football - but now we talk about hospital appointments!"
As well as fishing and playing golf, Lee will spend his retirement following his beloved City all over the country, as well as spending time with his wife and daughter.
"I'd like to thank all my customers for their loyalty over the years," he said.
"The cards and presents I've had have been unbelievable."
Main image:
FOND FAREWELL: Lee Thompson bids goodbye to his workmates at Graham's Barbers.