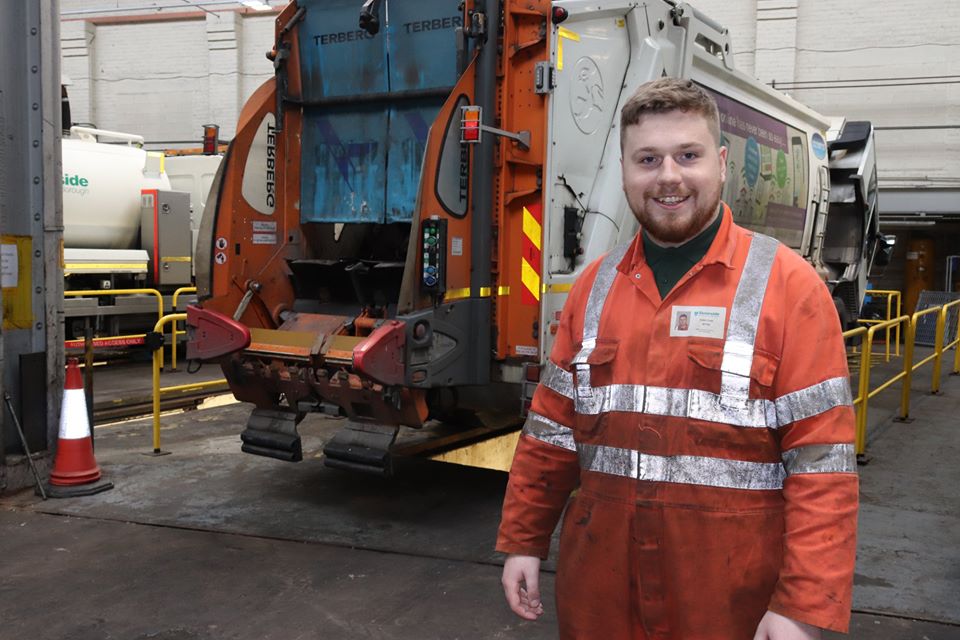 A Dukinfield resident has landed his dream job as a mechanic after working his way through an apprenticeship programme.
Adam Coop, who started his apprenticeship with Tameside Council in 2016, has now completed his course and is working full time.
The 20-year-old is supporting the Tameside Council-backed National Apprenticeship Week campaign and has thrived in his career - thanks to his own hard work and the support he's received.
He said: "I did a three year apprenticeship with the council in HGV/Plant Fitter NVQ Level 3, this included one day a week at college and on-the-job training for the four other days."
When he started his apprenticeship, Adam was learning on the job while supporting repairs and services to vehicles and plant equipment.
Adam always wanted to follow in his father's footsteps by becoming a mechanic, and has loved the opportunities he has had through his apprenticeship.
He said: "Doing this apprenticeship meant I would be working on all the different fleet of vehicles the council owns and still going to college for my qualification plus being paid as well."
Adam initially found it challenging moving from school to a working environment but, once he settled down, he really enjoyed fixing the vehicles.
"All the people I work with have been a great help, also during my final year my dad joined the team and he's been very supportive."
After completing his apprenticeship in 2019, Adam now works for Tameside Council as a full-time engineering officer, where his main responsibility is servicing and repairs on equipment from lawn mowers to JCBs.
Adam added: "I feel proud to work for TMBC and the fact I have worked hard to become a fully qualified fitter. I enjoy working for Tameside Council and would like to progress through the organisation, maybe one day I'll be a supervisor or manager of the team."
Anyone interested in finding out more about apprenticeships in the borough can email employmentandskills@tameside.gov.uk.