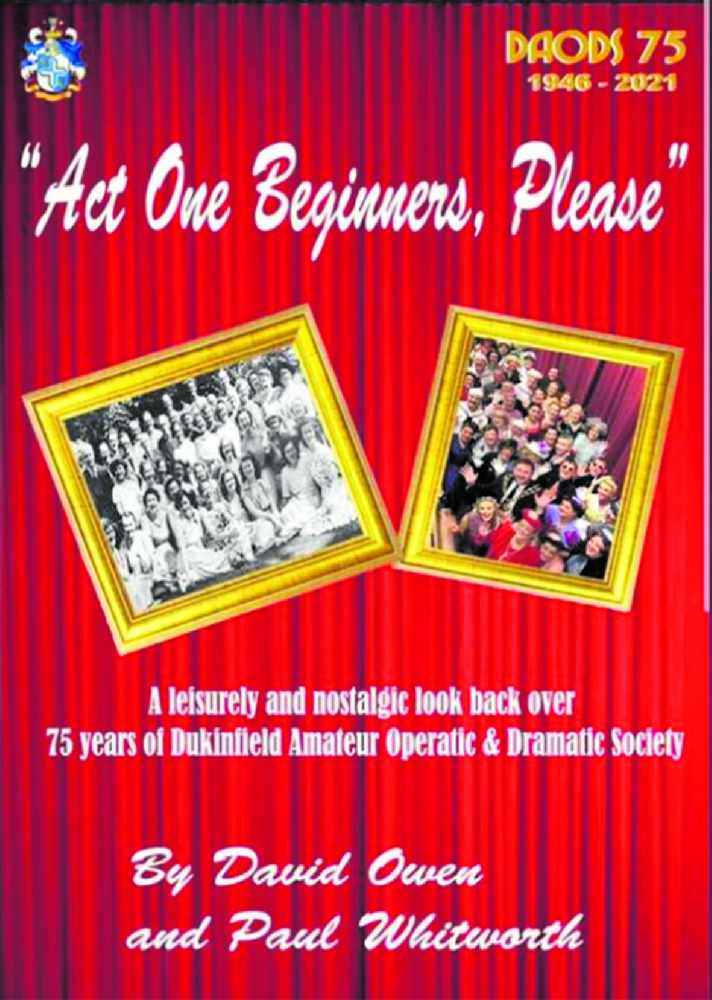 A new book celebrating the 75th anniversary of the Dukinfield Amateur Operatic and Dramatic Society will be released next month.
David Owen and Paul Whitworth joined forces to document the last 75 years of the society, established in 1946.
Their book, entitled 'Act One Beginners, Please', features chapters on each decade of the group, full cast lists, a review of the performances and lots of nostalgic photographs.
On the inspiration for the book, David said: "I was laying on a beach back in 2016, thinking about how I could celebrate the 75-year milestone. I've written a book before about local theatre and cinema in Tameside, so this wasn't completely new.
"I also lost my dad in 2013, who was a principal actor in the Dukinfield Amateur Operative and Dramatic Society.
"He had 50 years involvement in the society, and I'd like to think if he were here, we'd have written the book together."
With 260 pages dedicated to the history of the society, it has taken years to complete and is set to be released on February 18, the same date as the society came into being.
Priced at £15, details about how the book can be pre-ordered will be released on the Facebook page here: https://www.facebook.com/DukinfieldAODS
The Tameside local studies library will also be stocking physical copies of the book, but David encourages businesses to get in touch if they would like to distribute and stock some of their own.