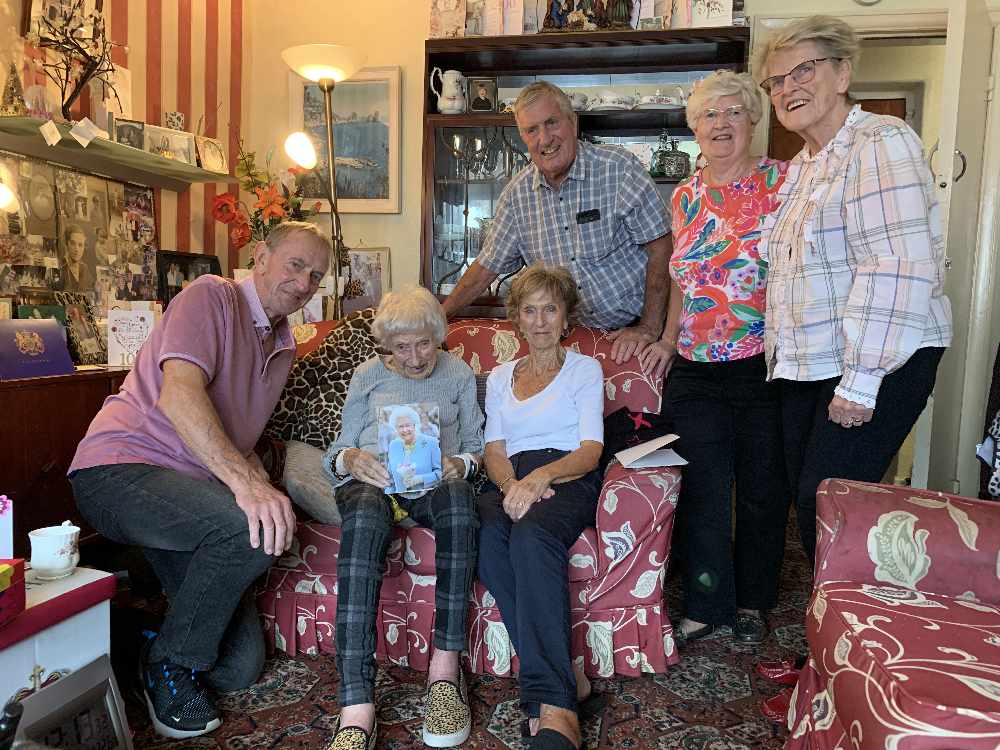 An inspirational lady from Droylsden celebrated her 106th birthday last week.
Cecelia Leigh couldn't mark the day properly due to coronavirus restrictions, but was joined by five of her closest family members last week to celebrate.
She has lived in the same house close to the old Robertson's Jam Works site for the last 84 years and has lived through 26 prime ministers and four royal heads of state.
Peter, his late brother Harold, sisters Margaret and Christine, all grew up in the home she still lives in. She moved into the house aged 22, but couldn't afford to purchase it outright at the time for just £350.
Cecelia already has two cards from Her Majesty The Queen, received on her 100th and 105th birthdays and would be due another one this year, but cards are temporarily no longer being sent due to the pandemic.
She worked for many years in the shoe department of Affleck and Brown in Manchester alongside her mother and remembers fondly going dancing at Belle Vue.
During her younger years, Cecelia was an active member of Stockport Golf Club, where she played for 25 years and is very highly thought of.
She's now been made an honorary member and still visits for lunches with her family when able.
Peter said: "We've got some fond memories of our childhood in this house. We used to sit down and have Christmas in here because grandma and grandad used to live next door. At Christmas time there used to be about 20 people sitting down for Christmas dinner. We'd have a table here and a table next door. We'd have an ironing board between two chairs!"
Over time Cecelia's family has grown and grown to the point where she now has great-great grandchildren. One of them, Seb, shares her birthday and is now three years old.
Over the years many of the family have moved away, with Peter in Lytham St Annes, while Christine and her husband Jeff have moved to Twickenham, where Jeff is originally from. However, they were all back together once again to celebrate their mother's latest birthday.