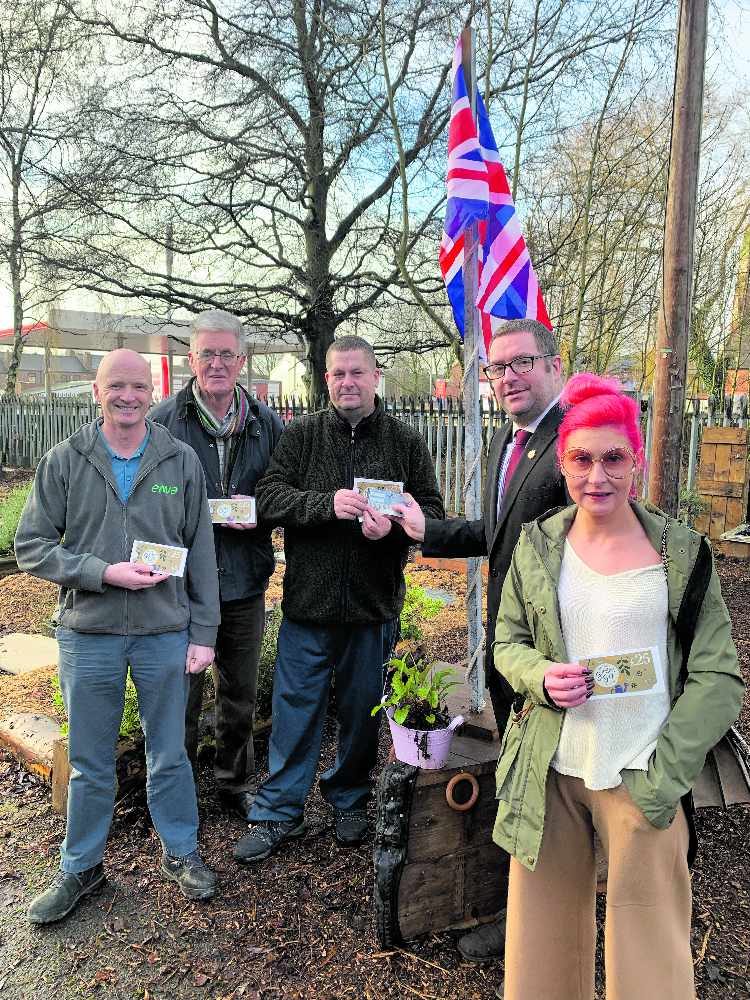 A Droylsden residents' group has transformed a derelict plot of land at the back of their homes with help from local businesses.
Disused land at the back of Fairfield Avenue was blighted with fly-tipping and anti-social behaviour.
So the Fairfield Avenue Residents' Group and Homewatch took it upon themselves to give the area a new lease of life by turning it into a mini-oasis and community garden.
Enva, formerly known as Hadfield Wood Recycling, donated woodchip and scaffolding planks, which skilled resident Paul Davidson turned into planters, flower beds, and even a small boat.
Liz Rickard, vice-chair of the residents' group, said: "There was lots of anti-social behaviour and we have refugee families in the flats with small children. There was nowhere for them to play or spend time outside.
"Now the area is safe, there has been a big difference in the number of residents making use of the space.
"Paul also cut down some trees, which has reduced anti-social behaviour as now it can all be seen by the police from the main road."
Last Thursday, Enva donated £100 worth of vouchers for Nottcutts Garden Centre so the residents can continue the transformation, with Notcutts themselves donating an extra £20.
Droylsden East councillor David Mills said: "Since I was elected, I've been working with the residents' group to try and get some multi-agency working.
"We've local businesses like Enva, who want to be more involved in the local community, so we asked if they could help in anyway.
"With them being a wood recycling company, donating spare wood was a simple but effective way to help and was exactly what was needed.
"On behalf of the councillors and the residents' group, we would like to thank Enva and Notcutts for their donations and support.
"The residents have improved the area by making it look a lot brighter and the progress has been stunning."
Next up for the Fairfield Avenue Residents' Group and Homewatch will be work to rejuvenate the grass verges on their street in the spring.
Main image:
NEW LEASE OF LIFE: Neil Ogden (Enva), John Garvey, Paul Davidson, Cllr David Mills and Liz Rickard.