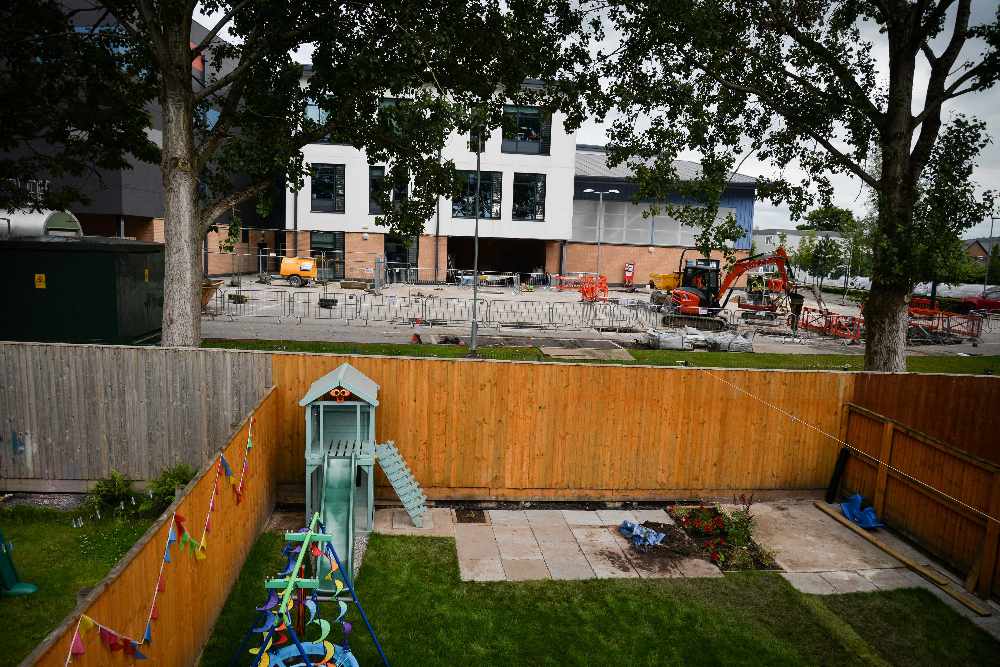 Drainage documents for the building of a contentious two-storey modular classroom block at Hyde High School have now been submitted to Tameside Council's planning department.
It comes after a council chief had apologised at the latest council speakers' panel meeting that work had started on building the new classroom block before full planning permission had actually been granted.
One of the concerns raised by local residents had been around drainage issues and that the building of the new block would exacerbate existing flooding problems to their gardens.
The drainage documents submitted to the council reveal that work had actually started on building the block back in May - even though planning permission had not then been granted.
Speaking at the previous panel meeting Paul Smith, Assistant Director, Strategic Property at Tameside Council and responsible for the development, had apologised.
"As soon as I was alerted that contractors were on site without planning I instructed that no further work should be carried out other than site investigation and works to ensure the site was left in a safe state.
"Why the contractor was on site without planning is the subject of an internal investigation and actions are being taken to ensure this does not happen again," he said.
The plans had prompted 19 objections.
The modular building will contain three classrooms and two science laboratories, and allow for a former construction shed to be used as an additional indoor dining space.
Councillors voted unanimously for the plan to be approved, subject to the drainage report being submitted - which is now the case.
Speaking to the last panel and representing the residents who had objected to the plan, Andrew White said the fact work had begun during lockdown before permission had been granted had made 'a mockery of planning applications and procedures'.
Main image:
UNDERWAY: Work had already begun at the school site back in May behind residents' homes.