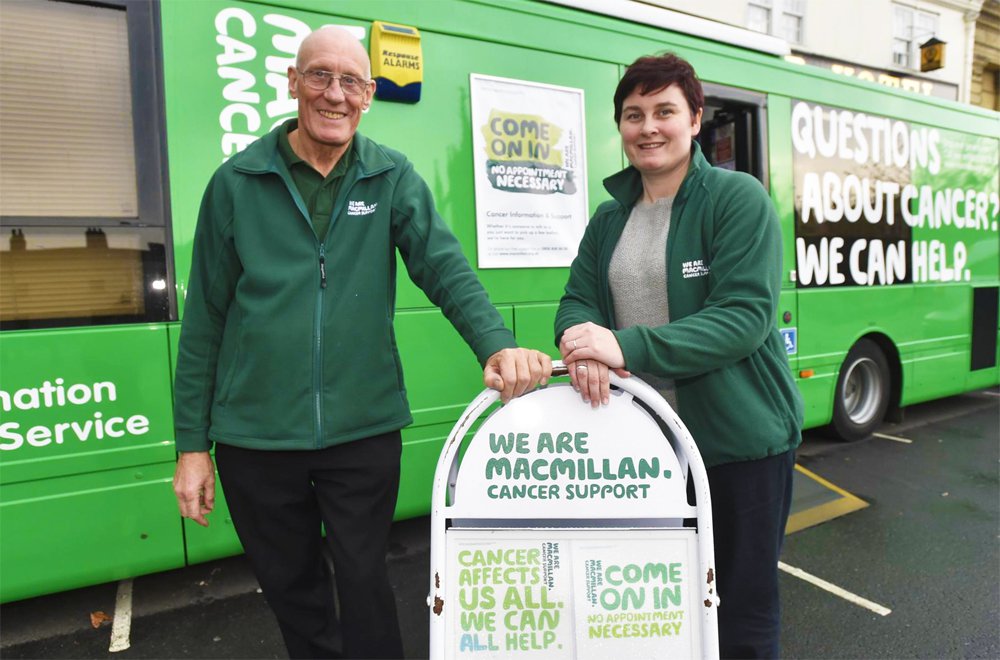 Macmillan's Mobile Information and Support Service (MISS) comes to Droylsden on Thursday to offer free cancer advice and support to residents.
The MISS team of cancer information specialists will be visiting the town on their big green bus called Basil.
They are urging anyone with any worries relating to cancer to stop by, whether you are living with cancer, or care for someone who is.
The bus will be situated at Active Medlock on Gardenfold Way in Droylsden from 9am to 4.30pm.
The team will be joined by several local specialist cancer support services, such as Macmillan's Tameside Welfare Rights Officer, who can offer advice about benefits, Willow Wood Hospice's START (Support, Treatment, Assessment, Rehabilitation, Therapy) Clinic; Pennine Care NHS Foundation Trust's Healthy Minds service; Macmillan Solutions volunteer service; will all attend on the day, alongside Live Well's Live Active team.
For further information about cancer, visit www.macmillan.org.uk.