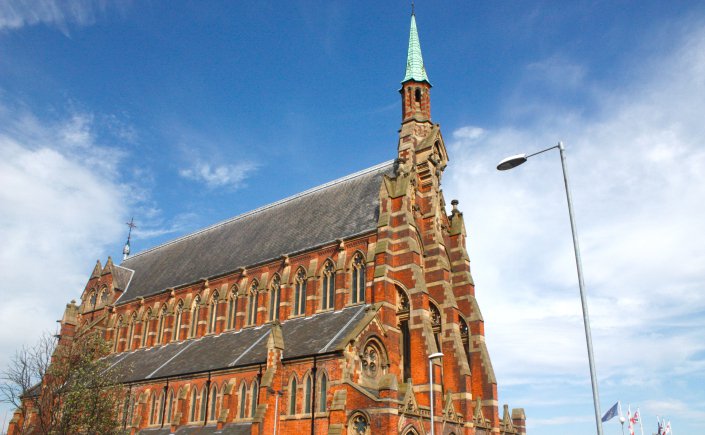 The history of Belle Vue will be recalled during two days of talks, memorabilia, heritage stalls, music performances and activities for all the family.
The days are being staged on Sunday, March 15 and Monday, March 16, at Gorton Monastery (pictured).
You can learn or reminisce about the wonders of Belle Vue, which was once one of the most successful and popular entertainment destinations in the UK.
Whether you're a Belle Vue enthusiast, want to share your fond memories or want to learn about the 'Showground of the World', this is the ideal event.
Throughout there will be an exhibition of Belle Vue posters courtesy of Brian Selby, Belle Vue information banners from Manchester Histories and archival film footage.
On Sunday, you will also have the opportunity to see an Exhibition of Clown Paintings from Pam Armstrong inspired by Belle Vue, and have an opportunity to meet and talk to the artist herself!
The event is free but there will be a small cost for facepainting.
The itinerary for Sunday includes:
11.30am: Performance from Gorton Voice Choir
12 noon: Talk from Brian Selby and Frank Rhodes, Belle Vue enthusiasts and local historians
1pm: Gorton Philharmonic Clarinet Quartet Performance
1.30pm: Talk from Norman Barrett, ringmaster and circus icon
2pm: Gorton Philharmonic Clarinet Quartet
2.30pm: Talk from the Rev David Gray on the 'Great Apes of Belle Vue' - in the Learning Space
3pm: Talk from Brian Selby and Frank Rhodes, Belle Vue enthusiasts and local historians.
Family activities will include traditional games, Victorian dress-up and family games, family trails including a Belle Vue booklet and A-Z of Belle Vue Trail, face painting and motion making plus Storytelling at the Curiosity Barrow from Professor Jigget of Yan Tan Tethera.