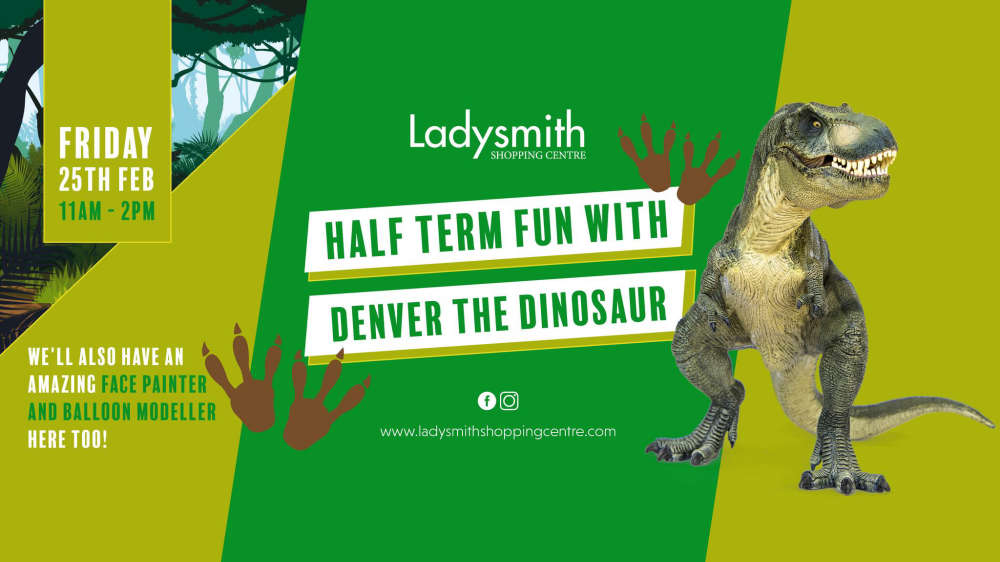 Looking for a ROARSOME end to half term? A dinosaur invasion is set for the Ladysmith Shopping Centre in Ashton on Friday 25 February from 11am to 3pm - and your children are going to love it!
A Tyrannosaurus Rex will be roaming round the shopping centre and visitors will get the chance to meet the prehistoric creature, Denver, along with his SWAT team and Rangers.
There will also be other free activities on offer include balloon modelling and face painting.
Lee Ellis, Centre Manager at Ladysmith, said: "For anyone looking for fun things to do with the kids this half term, this is an event that promises to delight the whole family.
"It is a first for Ladysmith Shopping Centre this year and we are all extremely excited to be able to offer something new and unique for our customers. The event is completely free to attend and there will be activities throughout the day."
For more information, you can follow @ladysmithshoppingcentre on Facebook or visit www.ladysmithshoppingcentre to be the first to know about free family events.
* Advertisement post