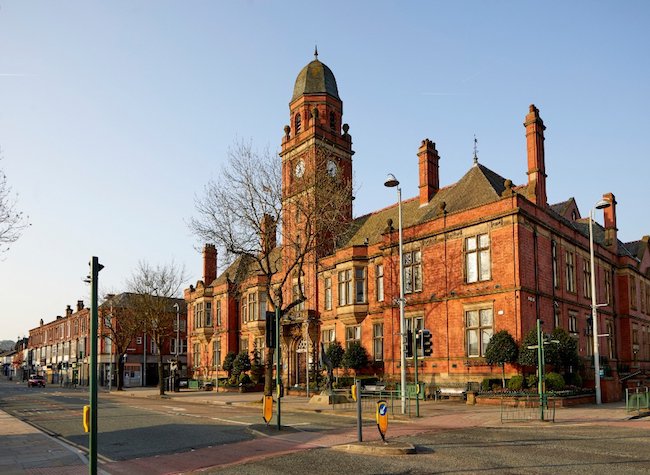 Female students across Tameside will have the opportunity to learn more about careers in the digital sector at an event at Hyde Town Hall on Wednesday, December 11.
Manchester Digital has teamed up with Audenshaw-based Brother UK to bring its Digital Her initiative to the borough.
It's designed to inspire and empower 100 Year 8 pupils to consider careers in the thriving digital and technology sector.
Digital Her is an initiative created by Manchester Digital, the specialist trade body for innovative technology and digital businesses across Greater Manchester, in a bid to help end gender inequality in the technology sector.
With only 20 per cent of technical roles in these industries being held by women, the project aims to engage with STEM-related subjects at GCSE and A-level and give girls the confidence and desire to explore careers available in digital and tech across the region.
The Tameside event will inspire and empower Tameside's girls and help them to consider a future in the tech industry.
The roadshow will give attendees the opportunity to connect with Digital Her 'Real Role Models' and mentors from the industry, gaining hands-on experience through engaging exploration and skills-based workshops, as well as building confidence and curiosity.
Additionally, Digital Her will provide the opportunity for the girls to take part in valuable work placements and industry experience days, with local digital and tech employers.
Emma Grant, Talent and Skills Manager at Manchester Digital, commented: "We're incredibly excited about celebrating our final roadshow of 2019 in Tameside with Brother UK. This week is also National Computer Science Education Week and hour of code. So, we couldn't think of a more fitting backdrop to end our roadshow tour and inspire the next generation of diverse tech talent."
Tameside is currently leading the way across Greater Manchester in ensuring all local young people are gaining access to vital digital skills opportunities. It is doing this through the support of the local council, investing in initiatives – such as Tameside Hack – and the commitment and passion from local businesses like Brother UK.
Sam Johnson, Community Engagement Manager, at Brother UK explained: "We're thrilled to be the local sponsor for the Tameside Digital Her event. As a leading digital and technology business in the North West, we know it's essential to help create opportunities and pathways for young people, particularly young women, to explore and grow their skills in STEM.
"We hope that by supporting this year's Digital Her roadshow, we can not only offer industry guidance, but also opportunities for young women to continue to engage with Brother UK for mentoring, work placement, and apprenticeship opportunities in the future."
For more information on the initiative, and its ongoing dedication to supporting young girls getting into the digital and tech industries, visit https://www.manchesterdigital.com/.