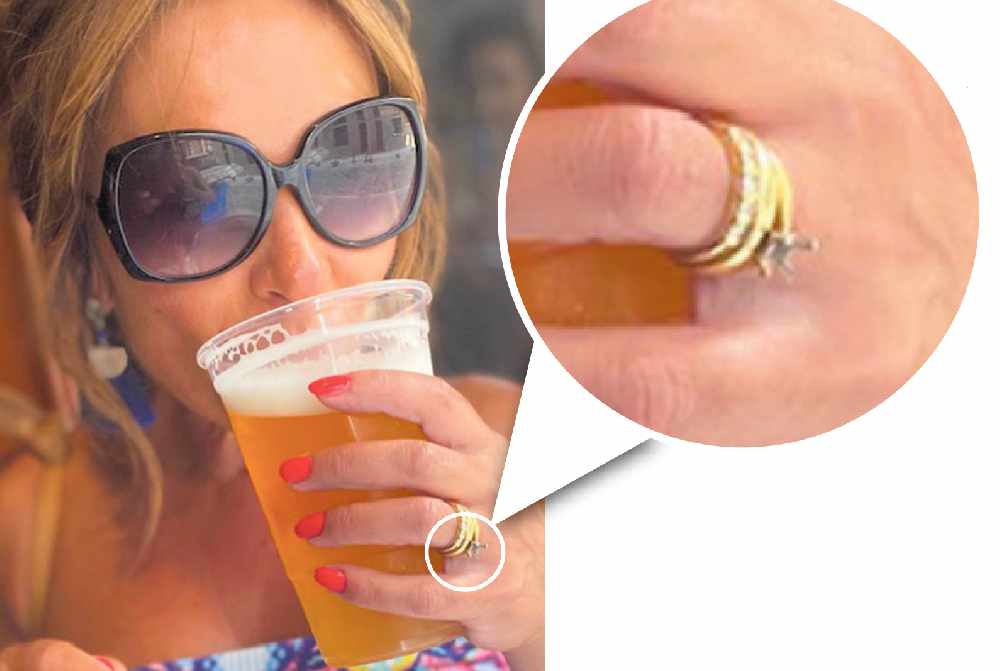 Mum Linda Clarke was left in 'pure panic and tears' when she glanced at her hand and noticed the £3,000 diamond from her engagement ring had vanished.
For as she gazed in horror there was the ring - but no diamond - which had glistened and glittered from her wedding finger for more than 20 years.
The sudden shock is everyone's worst nightmare and immediately sparked a panic stricken search for the missing jewel.
Linda had only recently washed the pots at the family's Audenshaw home so the first port of call for dutiful husband Keith was to dismantle the entire sink. But there was no sign of the diamond anywhere.
Next stop for Keith was the shower, with the thought that the gem might have disappeared down the plughole and was just waiting to be found.
Out came the shower tray, but again, there was no sign of the precious stone.
Keith began to think there would be no seeing the gem ever again.
For Linda the desperate discovery crowned an already despairing day.
Furloughed and in lockdown, she had just received news that she had been made redundant.
It seemed as if things couldn't get any worse.
"It really couldn't have come at a worse time," said Keith.
"Linda had just been made redundant and now we were looking everywhere for the diamond."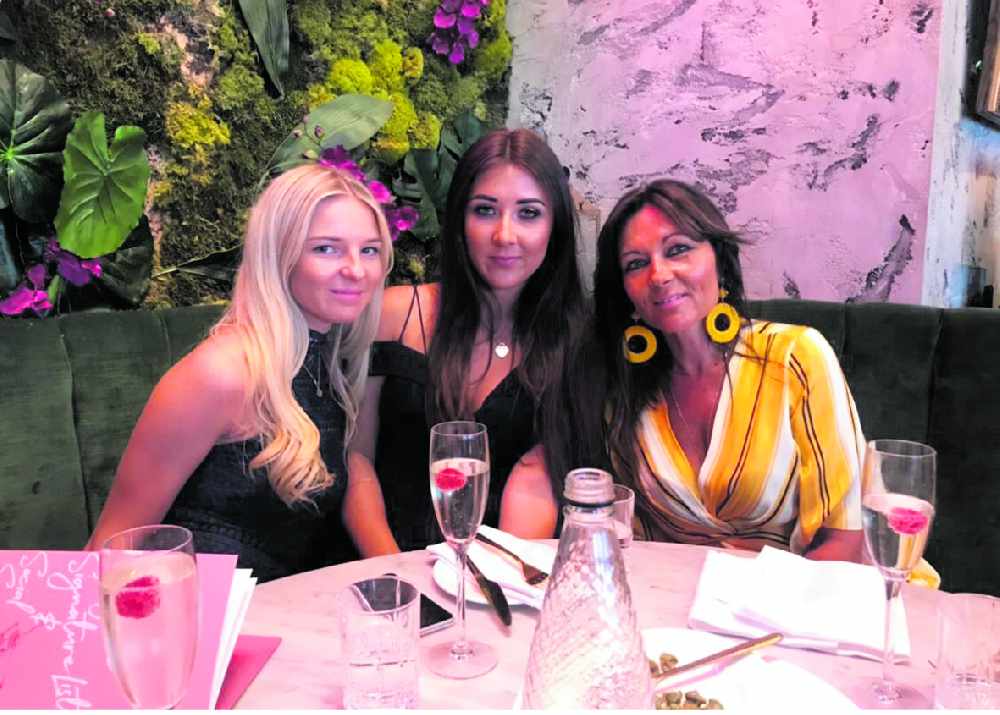 It was then that their youngest daughter Summer turned super sleuth and started looking through all the family photographs to see if she could spot when the diamond was last on Linda's finger.
Keith explained: "My daughter backtracked through pictures and noticed a photo she had taken the day before in Manchester of Linda sitting alongside the canal with a beer - the diamond was not there. She walked from Audenshaw to Manchester with my other daughter down the canal and also walked all the way back - 13 miles in all," said Keith.
But sadly despite scouring the ground all the way there and back, there was still no sign of the glittering gem.
"So there were lots more tears and she couldn't believe she had not noticed the diamond missing before," added Keith.
Despite the heartbreak, Summer was determined to find the gem and continued her detective work back home, trawling through pictures and family videos.
"Summer spent hours poring over photographs and videos taken before we noticed the diamond was missing," said Keith.
"But what happened next shocked us all.
"Summer just stood up and declared: 'I know where it is!' She moved a few things around in our living room and found it. Just like that."
Thanks to Summer's keen eye, she had spotted a 'glittering' thing in one of the videos flying from her mum's hand – and of course knew exactly what - and where - the missing diamond had gone.
"I couldn't see anything in the video, but clearly she could!" Keith added.
As for the ring? Well, the diamond is already at a jewellers in Ashton being refitted within its claws – where Linda will be trusting it remains forever.