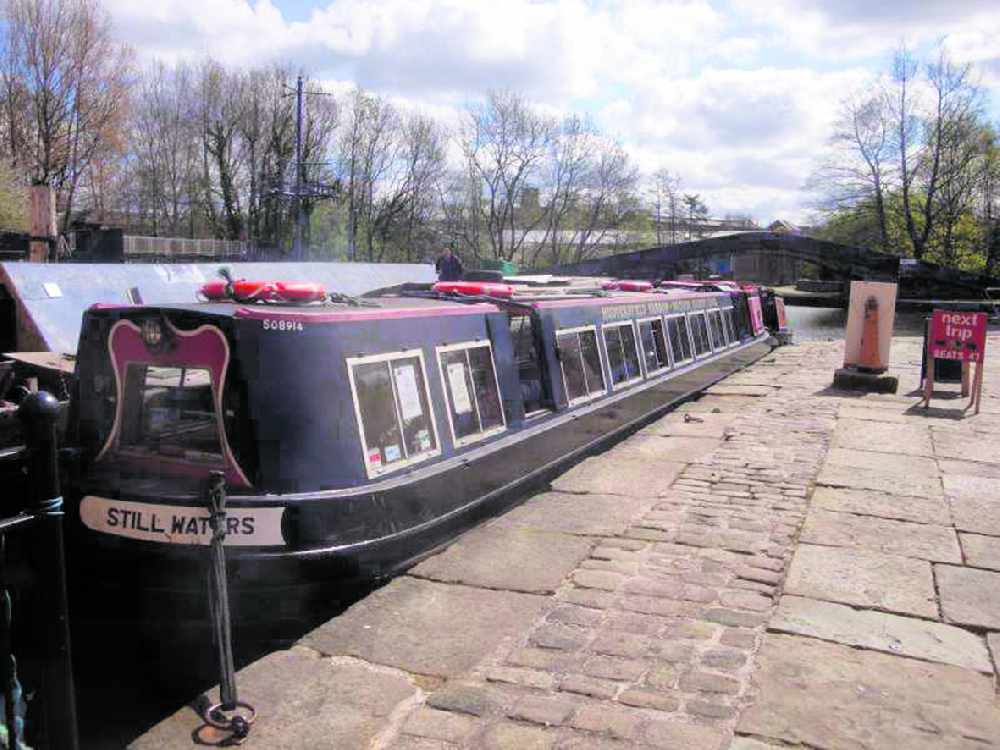 Tameside's Canal Boat Trust is asking the public to help keep them afloat. 
Established in 1991, the Trust is a disability and well-being charity that has been operating boat trips from Portland Basin for 30 years.
Their focus is on providing these trips for disadvantaged community groups, but are also open to schools, private parties and the public.
'Still Waters' is the name of their 72ft long, 51-seat passenger narrow boat, which has weighed anchor since March 2020.
Now, as lockdown eases, there's hope for financial recovery, but a slow return to business as usual means they're struggling to cover the costs of mandatory waterway fees, including insurance, licensing and safety inspections.
The Trust received no financial support from the government during the pandemic, because the grants don't apply to business on the water.
Chairman of Tameside Canal Boat Trust is Mark Nields. In his role, he's responsible for decision-making, management of StillWaters and the safety of passengers.
He added: "Tameside Canal Boat Trust means a great deal to me. I love being out on boat trips, and enjoy working as part of a team of dedicated and passionate volunteers.
"Every day, is an opportunity to meet new people, and learn new things.
"I've worked for Tameside Canal Boat Trust now for 20 years, I feel passionate about our historic canals, which are our heritage, and enjoy sharing this with our passengers."
Mark began working for the trust in 2001 as a volunteer on the boat crew, before achieving his boat master's licence in 2002. Four years later and he was invited to become a trustee, before taking on the position of chairman in 2014.
He said: "When I became chairman, the future looked bleak for Tameside Canal Boat Trust and StillWaters, but at the time I felt I had to do something, that couldn't be the end. I wanted to continue the great work providing boat trips for the community."
Having faced down possible closure before, he's more determined than ever to ensure the Trust survives. The charity hopes to re-open at the end of April but needs funds to be able to achieve their goal.
To donate or get more information, go to tamesidecanalboat.wordpress.com/