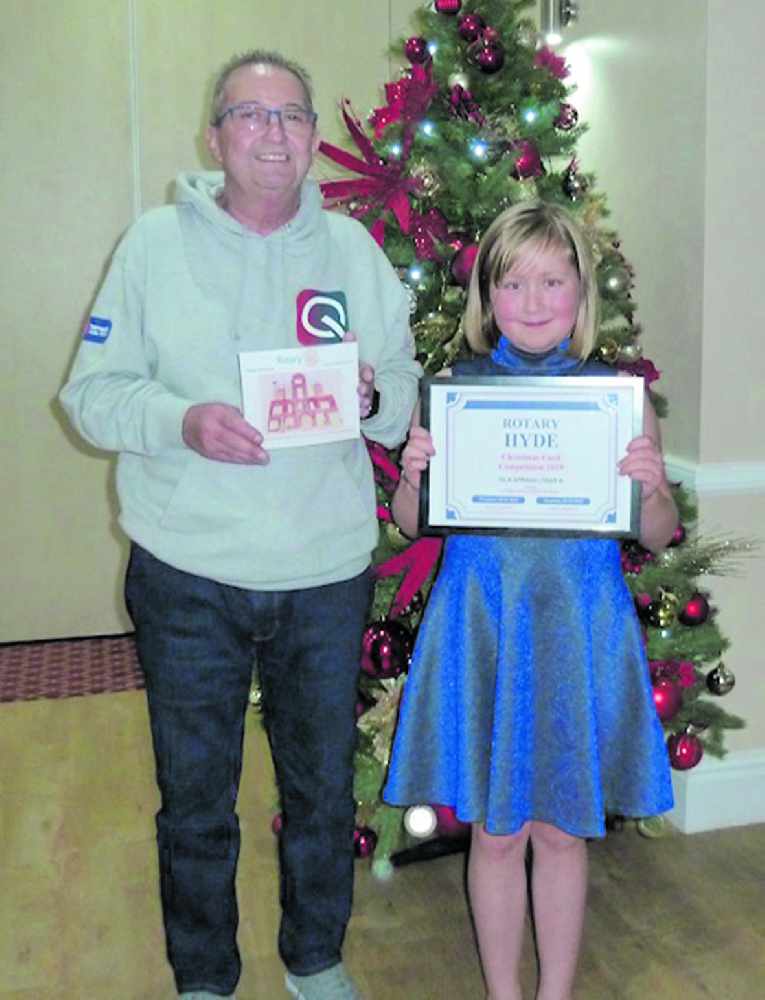 The Hyde Rotary Christmas sleigh will be touring the streets of Hyde throughout December. 
In preparation for the event, Hyde Rotary Community chairman Kevin Maddox organised a Christmas card design competition.
Every year Father Christmas gives out Christmas cards and sweets at every house he visits on his rounds.
The challenge that was open to local primary schools in Hyde was to draw a landmark in Hyde depicting a Christmas scene.
Following deliberations, the judges selected a design submitted by Isla Spragg, a Year 4 pupil at Bradley Green Primary Academy.
Upon hearing the news, school principal Vicky Cameron said it was 'amazing.'
Image:
HONOUR: Isla Spragg receives her certificate from community chairman Kevin Maddox.