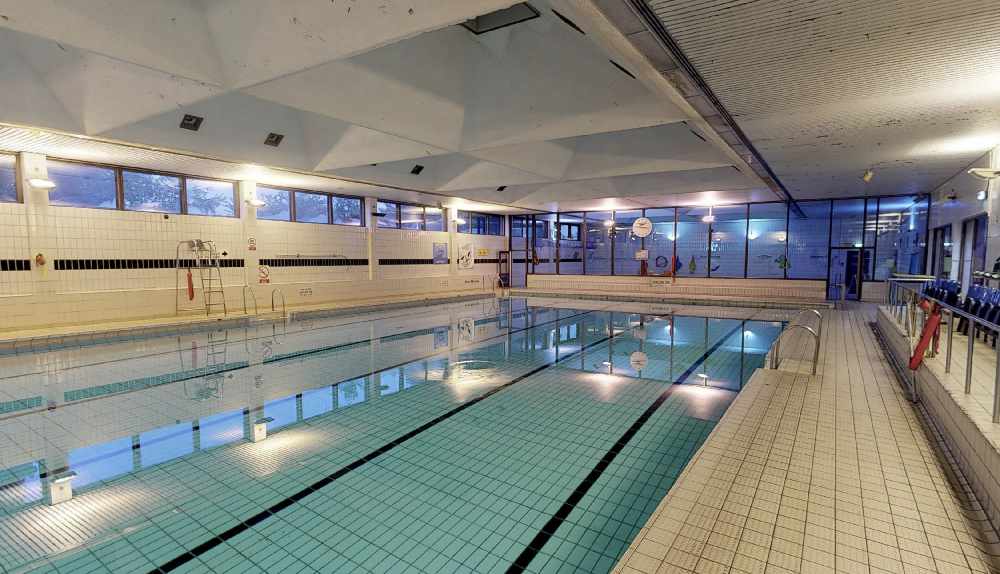 Planning permission has been given for the demolition of the old Denton Swimming Baths.
The council had applied to demolish the old structure on Victoria Street on 23 June 2020, and it was granted on Tuesday [21 July 2020].
In the application they say that the land will be levelled and left clear of debris.
Work is expected to begin on Monday 3 August 2020 and should be completed by the end of October.
Specialists must be brought into handle the demolition due to the presence of asbestos. It was found in the external store building, as well as in the walls and the roof of the structure. Samples were also found in the roof above the pool and the changing rooms.
It was recommended in a report that the asbestos be removed as soon as possible.
The works are set to be carried out by Hyde Demolition, who estimate it will take between 5-6 weeks to demolish the existing baths, flatten foundations and fill in the swimming pools.
The facility has now been replaced by the new Denton Wellness Centre, which sits on Lance Corporal Andrew Breeze Way and opened in March.