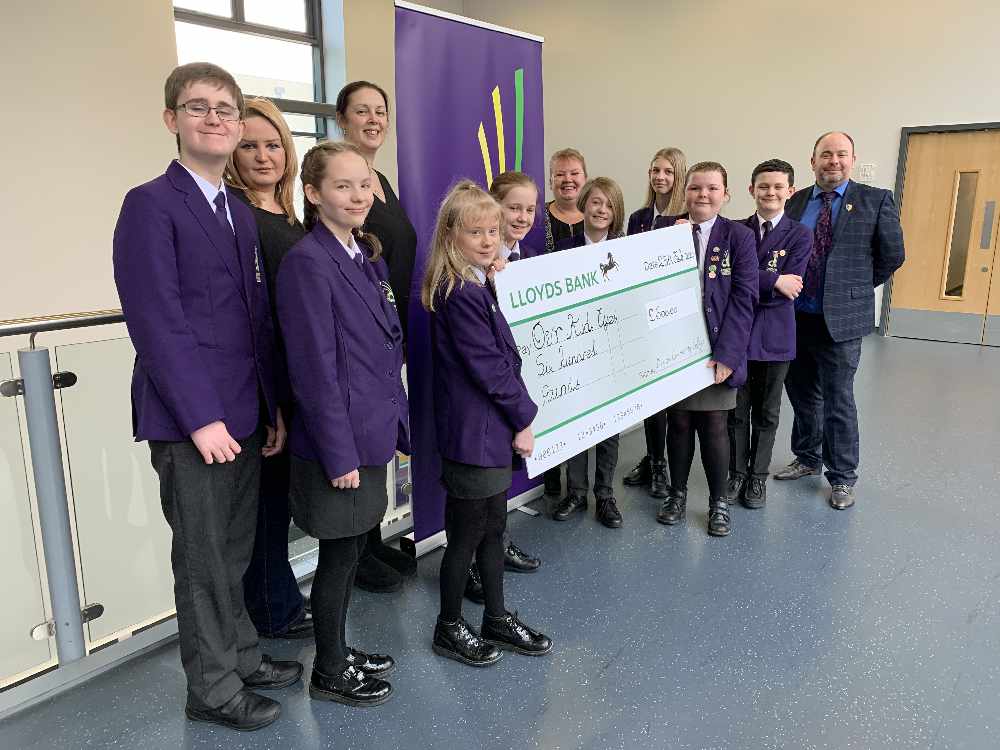 Kind-hearted students have presented a cheque for £600 to a local charity.
The pupils, from Denton Community College, had raised the funds with three events over the past school year and presented the cheque to 'Our Kids Eyes' during an event at the school.
Our Kids Eyes are a Droylsden-based charity that organise events and provide advice to parents on a wide range of subjects, offering support and information and activities to families.
Students raised the money by organising a "Christmas Jumper Day" where students donated a pound to wear a festive themed jumper during the Christmas period.
They also held a Santa Dash where around 40 staff and students ran a sponsored mile around the MUGA.
Finally, the students organised a Christmas fair and invited the community into school to visit Santa's Grotto and browse the stalls selling festive gifts.
It all helped to raise a fantastic total for the charity which will go towards helping the community.
Greg Rule, Headteacher at Denton Community College, praised his students saying: "It's the students who decide which charitable organisation we contribute to, so they look both nationally and locally at the different charities and organise the events themselves.
"It's so important for them, it's raising the awareness of the issues we have locally and also big national issues. This is such a worthwhile local charity that impacts upon the families of students in this school."
Sally Smith, a parent who uses the charity, thanked the students for their donation.
"I think its so nice because my son comes to this school and the pupils have chosen to pick this charity themselves," she said.
You can find out more about the charity at https://www.ourkidseyes.org/
Main image:
CHARITY BOOST: Students present the funds they have raised.