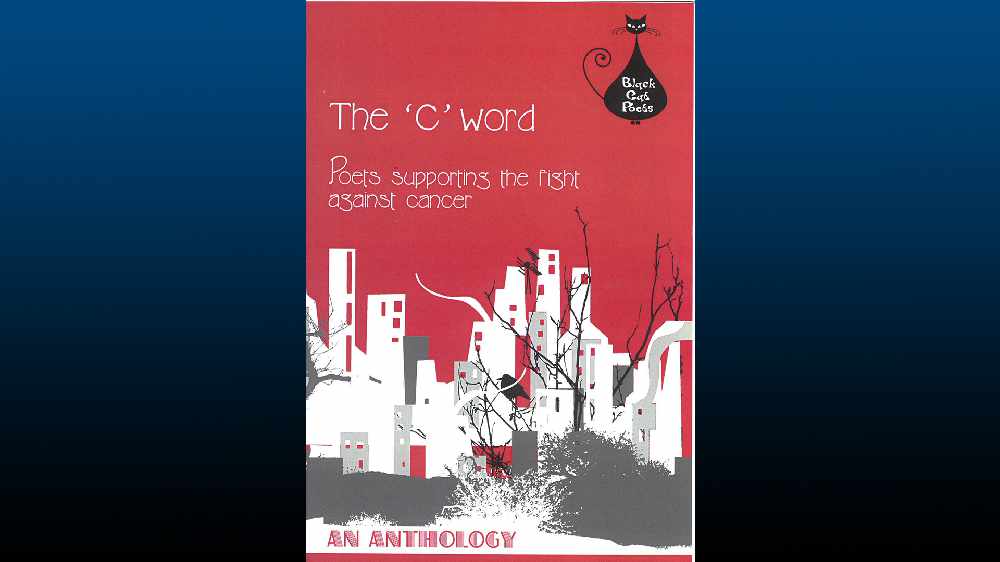 A Denton poetry group have launched their own anthology to raise money for cancer charities.
Black Cat Poets from Denton have launched "The 'C' Word - Poets Supporting The Fight Against Cancer" as the founder of the group, Scott Fellows, suffers from bladder cancer.
The 50-page book contains submissions from Black Cats own faithful members, as well as visiting poets from around the country.
It's been a labour of love for Scott and the group, who have all come together to self publish the anthology.
The group began in a small room above a bookshop in Denton around three years ago. Scott said: "The idea behind it was very simple. It was to encourage people who normally wouldn't get involved with poetry, who might see it as not for them - something sniffy, to have a go."
The group is aimed at what Scott says are "ordinary people" - everyone is welcome. "Here they're accepted and no body judges anybody else. Its a very friendly group of people where we're all very supportive of each other and no one gets criticised.
"People will then feel they can bring whatever they want, read whatever they want and it will be listened to sympathetically."
Scott was diagnosed with bladder cancer a couple of years ago and wanted to do something to raise money for charity. He explained: "Unfortunately like a lot of people, I was diagnosed with cancer a couple of years ago and as a result that became a subject which was close to my heart.
"I thought what can I do to raise money for cancer? A lot of people do runs and sponsorships but I thought Im into poetry so what can I do?
"I talked to the group and we decided that we would put together an anthology of poetry, a booklet called the C word."
The book was originally sold in Cancer Research shops but has quickly sold out. As a result, they're now offering it for sale on eBay to continue raising money.
It's a mixture of original poetry by members of the group and those that have visited the group as guest speaker.
Scott is now hopeful that the group will get new members and grow, passing on their love of poetry to the next generation. The next meeting takes place at Victoria Park Community Centre in Denton on 12 September at 7:30pm.