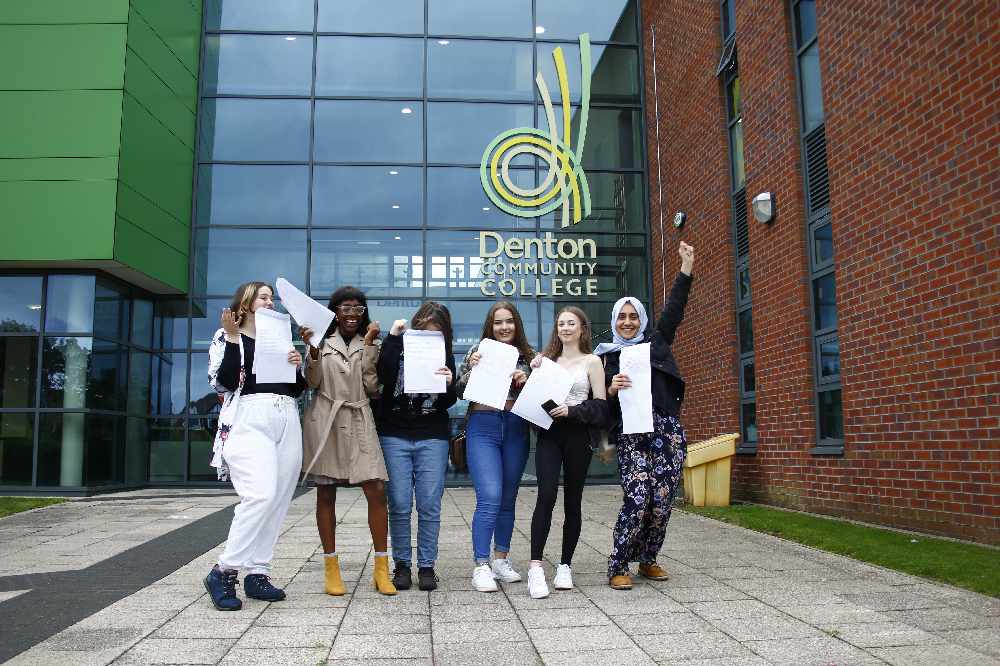 The new permanently appointed headteacher of Denton Community College, Greg Rule, was celebrating after his school announced another set of fantastic GCSE results.
Students poured into the building from 10am on Thursday to find out if their hard work over the past 5 years had paid off.
There were tears and cries of celebration as students opened their envelopes.
Head Girl Aseel Jarad was one of the schools highest achievers and said "I didn't think I'd get these grades!"
She said: "I'm going to Ashton Sixth Form College doing Biology Chemistry and Philosophy. Science I always loved as a kid, first of all dinosaurs and then it kind of developed into something different."
She's looking forward to studying A Levels for two years before hopefully heading off to university.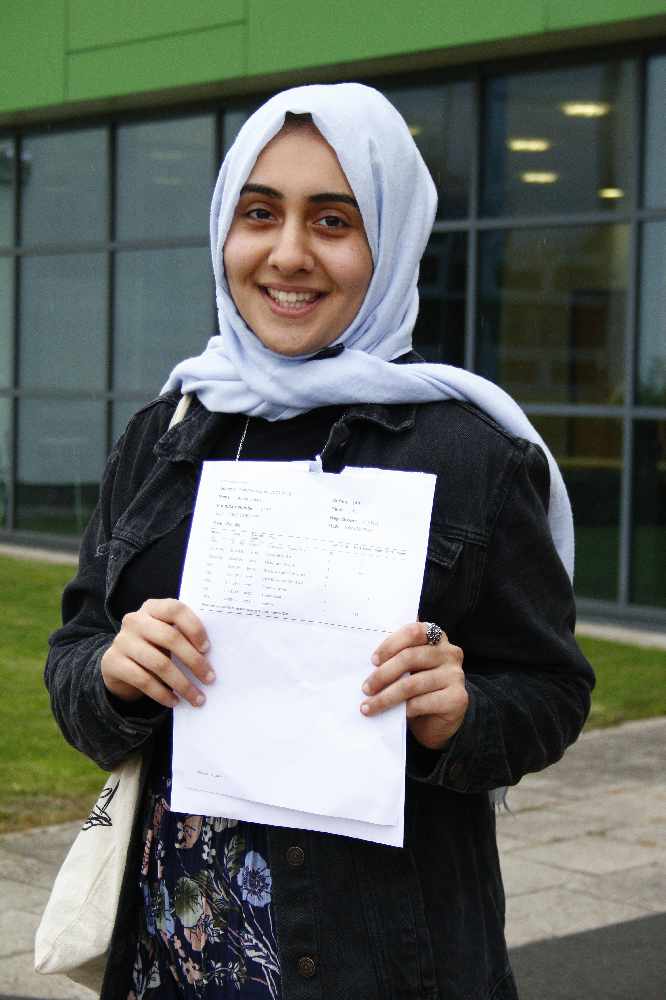 After opening her results she said: "I'm just glad it's done. I have enjoyed my time here and it's a great place but I've gone past that Milestone now because in primary school everything builds up to GCSE's but it's gone now, it's finished. That's something I'm really happy about.
"The teachers are the thing that makes this school great.
"I come from a place where students don't get pushed that much so if you get a pass that's good enough but the teachers always told me I could do better and if I worked hard enough I could get those top grades."
Jessica Gless also did well in her examinations and is looking forward to going to Ashton Sixth Form College to study art. She said: "Art is my passion, I've done it since it was a little kid and I've gotten into writing as well recently so I want to study that.
"The teachers were pretty good, I will miss it. I loved going to this school."
Headteacher Greg Rule was very happy with his schools performance: "Another great year for Denton Community College. Moving forward it's a fantastic achievement by the students and we're celebrating their successes today.
This is my first results day as officially headteacher. 21 years of results days and you still feel a little bit sick in the pit of your stomach before the students come in. Lots of great success but obviously some disappointment in there as well, it never leaves you - you always feel the same now as when you were a student yourself."
He says that the change in exams, which did away with most of the coursework and progressive exams, means the students have to work even harder: "Each and everyone of them, with the new GCSE's, they really do get the grades they deserve from the effort they put in. They have to work hard all the way through their time at school so when you see them coming out with the highest grades it just shows the real hard work that they've put in.
"This year 11 have been absolutely fantastic, they're full of characters. They've had their challenges but they've been a great bunch of students to work with and you can see today there's some really happy kids down there its brilliant."