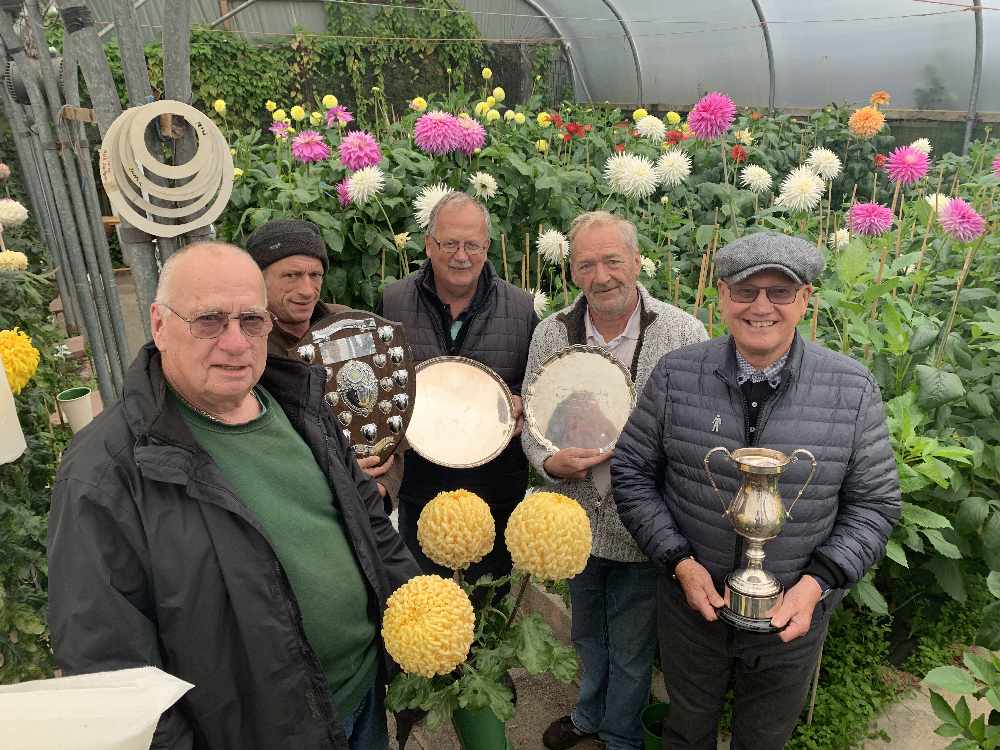 The best chrysanthemums in the country are grown in Denton- and that's official!
The Denton & District Chrysanthemum and Dahlia Society were crowned champions at the National Chrysanthemum show earlier this month.
The society has now been named national champions for a record twelve times, with their latest success the third in a row.
Ken Harrop and his team of Allen Brierley, Eric Shepley, Shaun Bickerdyke, Chris Green travelled down to Bingley for the show armed with 140 chrysanthemums of 15 different varieties and every single one was a winner.
The team won all five society classes, with the main class requiring nine vases of five blooms.
The society celebrated their success at their annual Early Show last weekend. A stunning array of plants and flowers filled the Denton West Community Centre, including chrysanthemums, dahlias, fuchsias, garden flowers and floral art.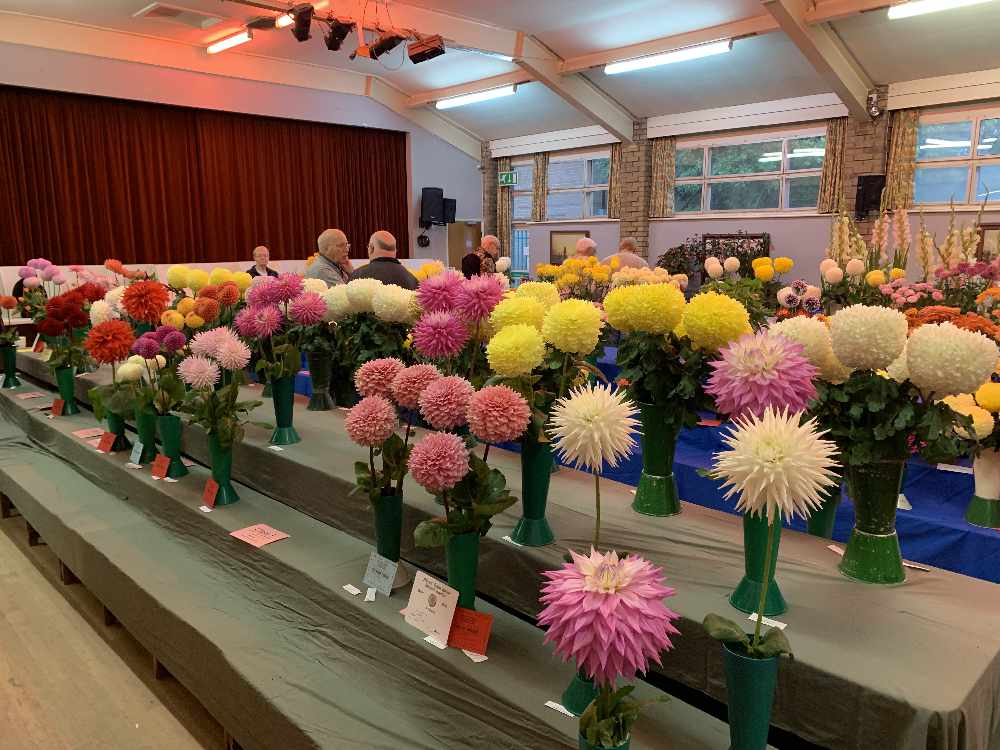 Tameside Council leader and Denton West councillor Brenda Warrington was on hand to give out an array of prizes alongside her colleagues Mike Smith and Dawson Lane, who is the society's president.
Local MP Andrew Gwynne and Cllr Alison Gwynne also came to marvel at the beautiful displays and buy bedding plants and spring bulbs for their garden.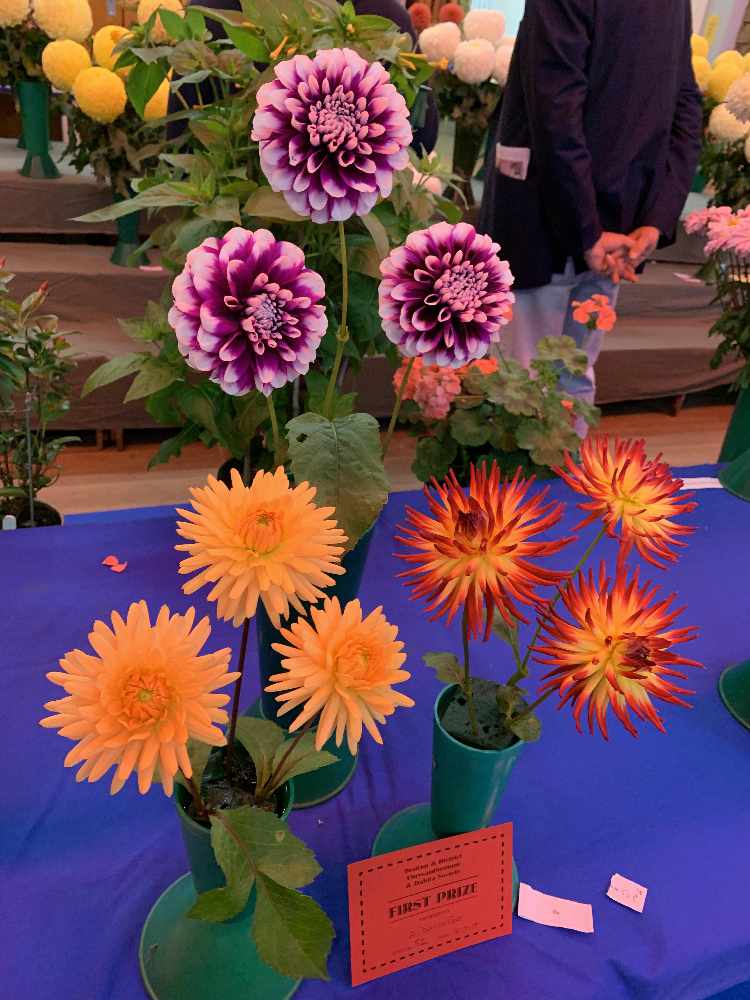 There was also a raffle, tombola, 'guess the weight of the marrow' competition and a kids colouring competition, which was won by six-year-old Jessica Pass.
The Denton & District Chrysanthemum and Dahlia Society are holding their late show on Sunday, November 3. It'll be held once again at the Denton West Community Centre from 11.30am-5pm and all are welcome.