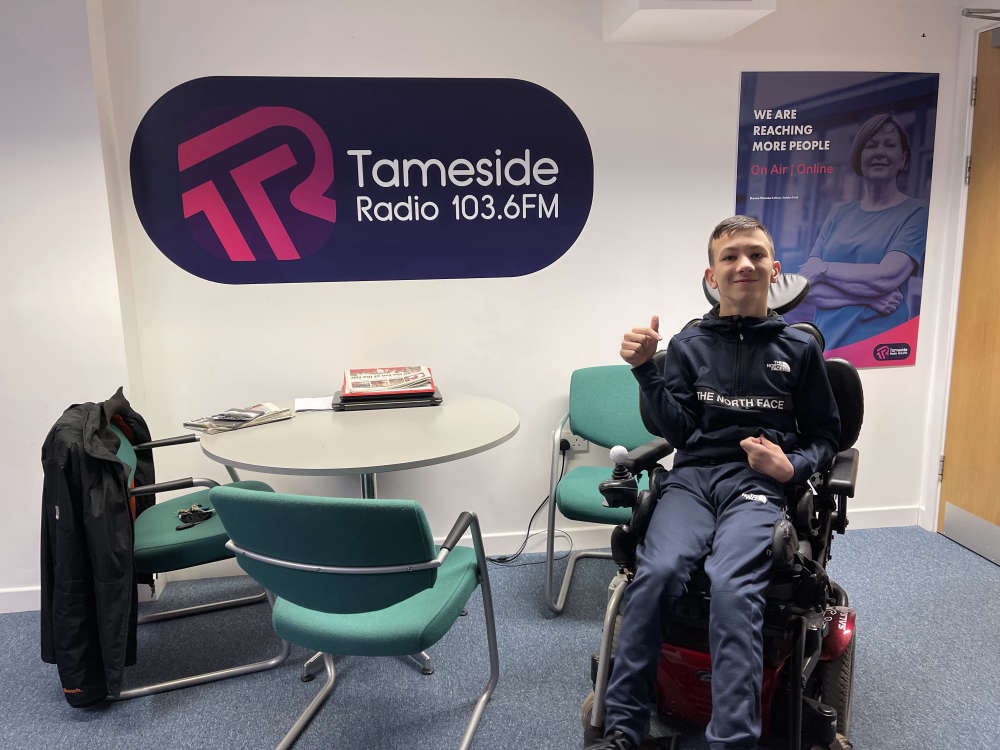 A teenager from Denton is challenging footballers to a virtual match to raise money for a charity close to his heart.
Lucas Vezza-O'Brien, 13, suffers from Cerebral Palsy and has had plenty of support from local charity the Believe and Achieve Trust.
To give back, the Hyde High School pupil is asking footballers to play him in an online match of the multi-million copy selling video game FIFA 22.
However, there's a catch. Due to Alex's disability, he plays the game one handed, meaning his opponents will have to adhere by the same rule. If he wins, they donate a shirt, but should he lose he must undertake a forfeit.
Lucas is confident he can take on all comers, and has asked the hosts at Tameside Radio to pick a "super-forfeit"
He told the Tameside Reporter he's "pretty good" at Fifa and he is hoping that plenty of famous footballers will join the challenge, including his favourite Cristiano Ronaldo.
Lucas has previously raised £1,000 for the Believe and Achieve Trust after playing a 12 hour live stream.
His dad Ryan says that he's incredibly proud of his son and what he does for charity.
"The Believe and Achieve Charity have done a lot for him. They've bought him stuff for school so he could be included with P.E.
"He loves doing it, he does it all the time. All he does is think about other people. He's really happy doing charity things."
Anyone who thinks they can help Lucas is asked to get in touch via his mum by emailing SallyVezza@Hotmail.co.uk.
Read more from the Tameside Reporter
Click here for more of the latest news
Click here to read the latest edition of the paper online
Click here to find out where you can pick up a copy of the paper