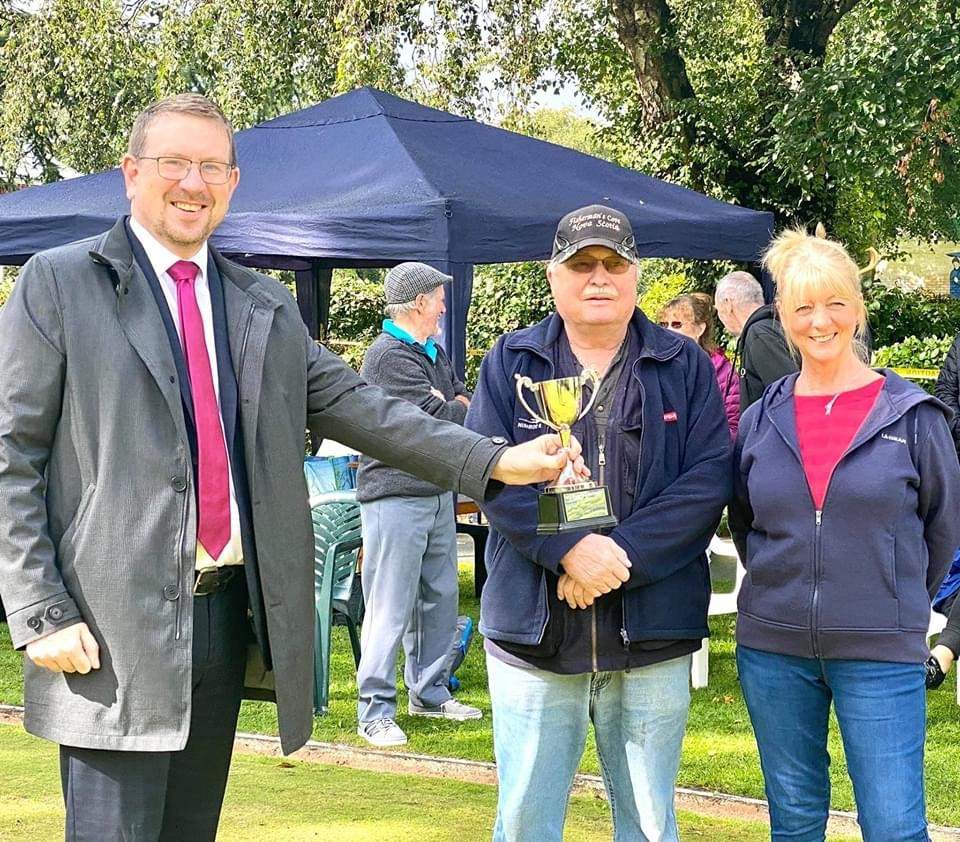 Denton Bowling Club welcomed back bowlers for the first time since the lockdown for the Albert Scholes Trophy earlier this month (Sunday 6 September).
Despite the mix of sunshine and showers, plenty turned out to celebrate the memory of Albert and enjoy bowling once again.
Members and invited guests were limited due to the Covid-19 pandemic and all attending adhered to a strict code of conduct.
Equipment was regularly sanitised, track and trace records were kept and seating was socially distanced to make sure everyone could enjoy the action safely.
The traditional raffle was drawn on the day by Andrew Gwynne MP for a Bottle Hamper kindly donated by Morrisons Denton store and a Bottle of Whiskey donated by a member.
Chair John Pyne stated a number of members had been in self isolation since the start of the pandemic and have only recently felt safe to venture out, meaning that this was a great opportunity to meet up with friends and feel more confident in being outside.
Tony Moran, Club Secretary, said: "This annual event could not of taken place if it wasn't for the efforts by TMBC Green Space team and frontline staff who maintained the green and perimeter areas in Victoria Park and was very much appreciated by the club"
Ann Wilson and Tony Linton were the eventual mixed pairs winners and were presented with their trophy by the clubs Honorary President Andrew Gwynne MP.