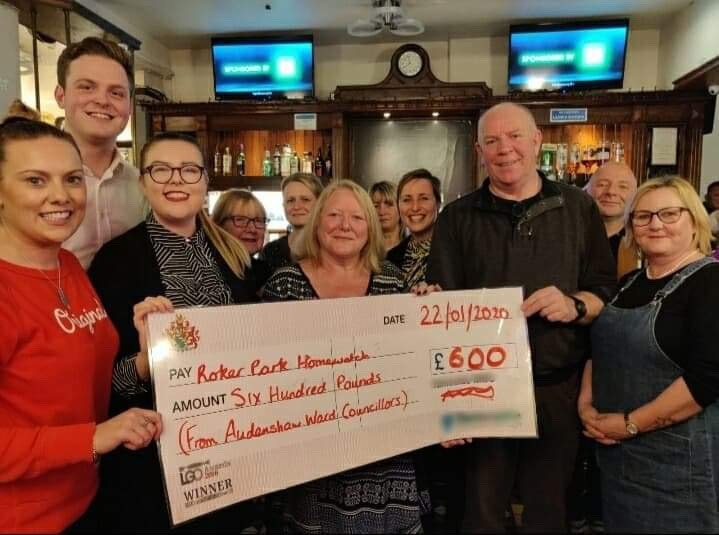 Audenshaw councillors presented a defibrillator to the Roker Park estate at a home watch meeting this Wednesday [21 January].
It was only the second meeting of the group, which convened to give residents a say on their community and to battle the rise of crime across the area.
Councillors and residents joined together to raise the £600 to fund the defibrillator, which will now be installed for use in case of emergencies.
Cllr Teresa Smith said "We were really happy to secure this funding for this brilliant HomeWatch that is really making a huge difference to the area. The defibrillator will be another great edition to this estate, where community is thriving. Well done to John Charlesworth and the whole committee who have done such a great job, you're doing Audenshaw proud."