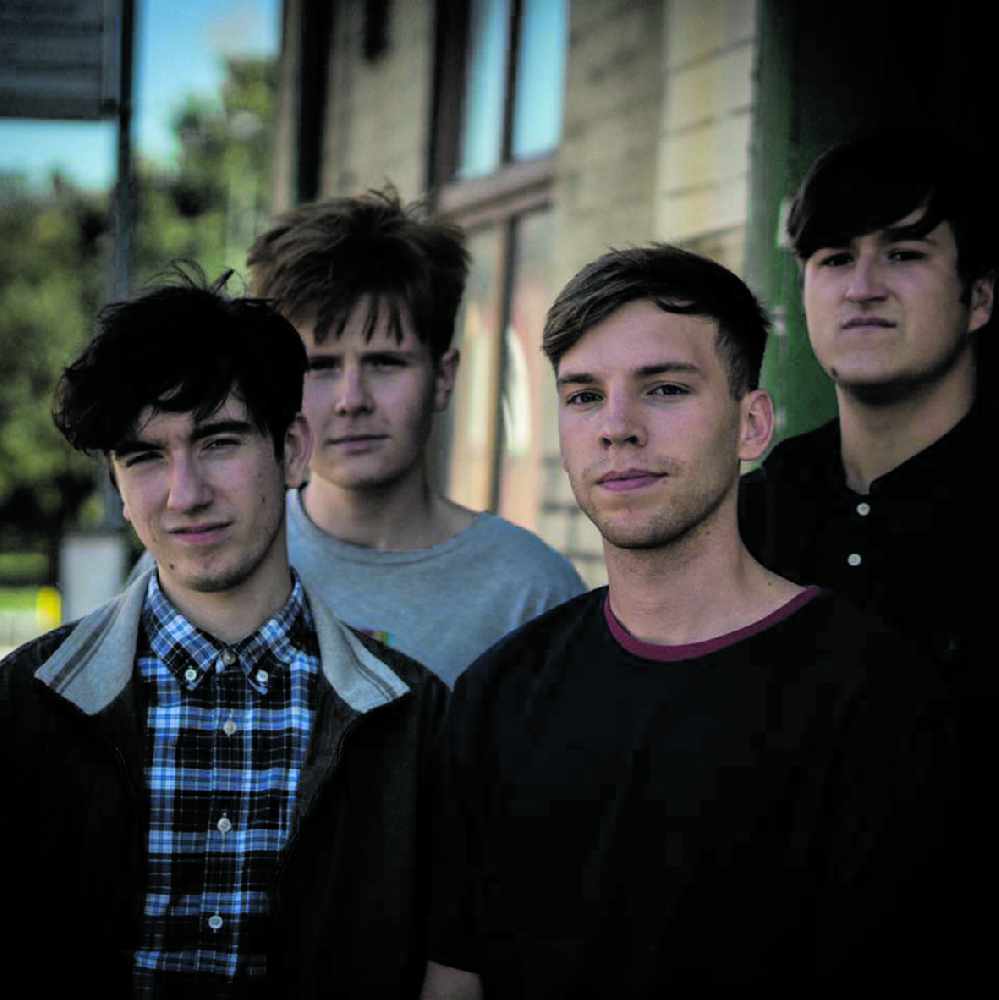 THE STANLEYS: The band shifted its efforts online, but after a quiet spell return with a new single and planned tour for later in the year. Picture courtesy LuellaPix
In this week's column, Tameside Radio presenter Dave Sweetmore writes about the struggles within the music industry during the national lockdowns.
The last 15 months have been hard for every industry due to the pandemic, none more so than the world of entertainment.
First to be told to stop, and last to be able to restart, we just have to live in hope that on June 21, the next and hopefully final stage of the government roadmap, that normal service in all lines of entertainment can resume.
My main income is as a nightclub and concert DJ, and with very little work for well over a year it's been hard financially and mentally.
For many of us, what we do is more than just a job and a passion, it's a way of life.
I've found it interesting how some bands have done all they can to stay in the limelight and keep creative during the lockdowns, yet others have almost disappeared and taken a long break away from it all.
Speaking to Jake Dorsman last week, who is the founding member, guitarist and songwriter of indie band Stanleys, hit home how much the latest lockdown has really hurt us.
Jake and his fellow band mates Tom Concannon (singer), Harry Ivory (Bass), and Rob Hilton (Drums), have built up a huge UK following and gained much popularity as a great, hardworking rock n roll band, with many great things planned. That was until in March last year Covid 19 put a stop to it all.
They had just released one of the best records of the year, 'A Better Life', and their next single 'Measured In Gold' wasn't far behind.
Until January of this year, the lads kept busy, including a mini online tour of their favourite venues, playing covers of songs they grew up listening to, in support of, and to raise awareness of all the great venues they learnt their trade in, which had been suddenly shut down with no financial assistance or support.
When yet another lockdown was announced early this year, the never ending reality of it hit home for us all, Stanleys included. With no sign of live performances in sight, the band went quiet, leaving fans worried.
Last month, the lads regrouped and announced on social media they were to return with a new single, 'Look Back'.
Seeing other bands, most notably The Lottery Winners, pulling together and making the most of an horrendous situation, Jake, Tom, Harry and Rob knew they had to regroup, bring back their motivation, and with help from friends and family, have now been brought closer together than ever.
The new single is amazing, and means a lot to the band, an EP is planned for release in September, and a UK tour is to be planned for later in the year.
Like many Stanleys fans, I'm so glad they have pulled through it, we can't lose bands like this. June 21, and the hopeful return to normality can't come quick enough.
Long Live Stanleys, and everyone else who makes the world of entertainment the best, and most important thing in our lives.
Stanleys new single 'Look Back' is released tomorrow (Friday, June 11) and I'll be back live on Tameside Radio this Monday night from 7pm.
Read more from the Tameside Reporter
Click here for more of the latest news
Click here to read the latest edition of the paper online
Click here to find out where you can pick up a copy of the paper