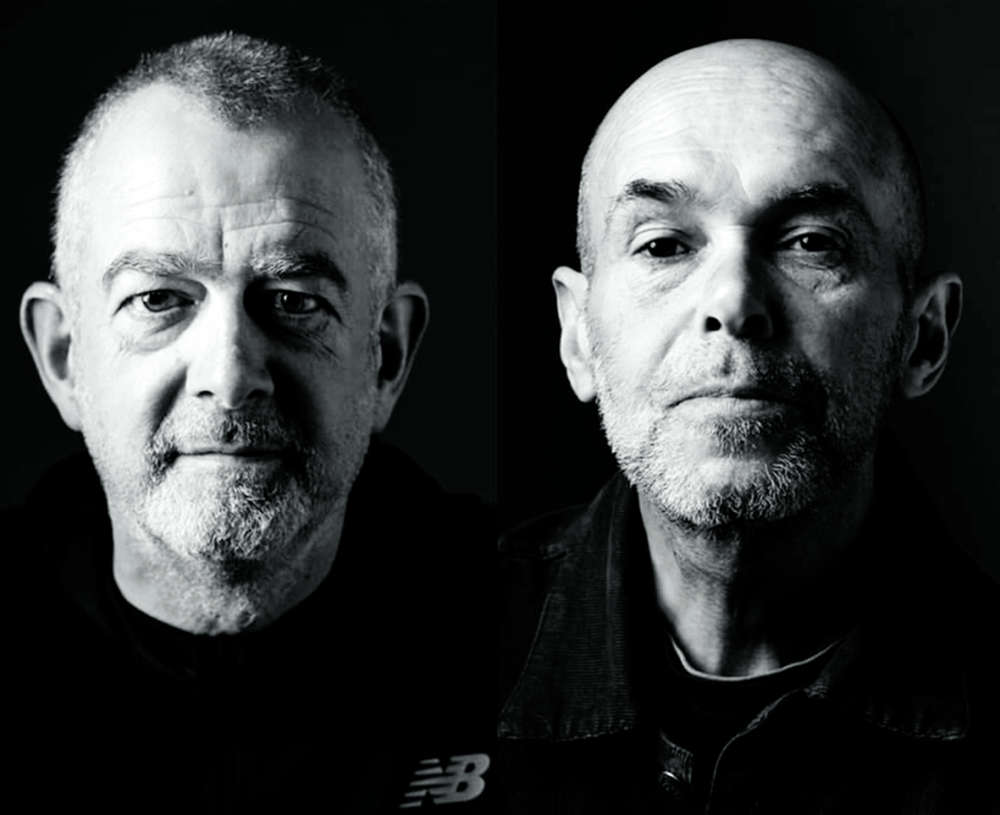 STORY REVEALED: Dave Haslam and Cressa.
The Tameside Radio presenter writes about a recently released book which tells the sad story behind 'the face of Manchester' Stephen Cresser.
f you know anything about the Manchester music scene, you'll know the name Cressa.
As an integral part of both The Stone Roses and Happy Mondays story, I-D magazine once hailed him 'the face of Manchester'. But what you probably won't know, is where he's been for the last couple of decades.
The truth is, not many people do, and it's a sad story. But now, the story has been told, and is available in a recently released book, cleverly titled 'Not All Roses - the life and times of Stephen Cresser.'
For a story like this to be told, there was really only one person who could rightfully do it justice, and that is legendary DJ and author Dave Haslam.
Dave had known Cressa from the early days of the Hacienda and the whole Manchester music scene, and the book that's been released, although a brilliant read, tells the sad tale of why a once iconic figure, ended up homeless, on the streets, and addicted to heroin.
Although I must say, seeing Cressa again recently, it's good to see him back happy, looking well, and on his feet again, and I have no doubt Dave Haslam has played a part in that. Cressa was the face of Manchester culture as the whole 'Madchester' scene was about to explode.
People copied his dress, his style, and his attitude.
He went on tour with the Happy Mondays, but arguably found his fame as the unofficial fifth member of The Stone Roses.
He was the vibe master, the band's dancer, and the man who could be seen dancing behind the band on all of the big shows, including Spike Island and Blackpool Empress Ballroom.
But whilst The Stone Roses came back with huge reunion shows, and Happy Mondays have continued touring and headlining festivals, Cressa became the forgotten man.
This new short book tells the story of where he's been, and what happened. I won't give much away in this column as it really is a must read book.
The good news is Cressa has recovered and is back.
The band he was involved with many years ago, 'Bad Man Wagon', have just released an album which was recorded a while back.
Dates are set around the UK with Cressa and Dave Haslam telling his story, and after catching up with him recently, I really do believe we've got him back where he belongs, as part of our amazing music scene.
I can't recommend reading this book enough, a story that needed telling, done perfectly. 'Not All Roses – the life and times of Stephen Cresser' is available now. Links to the shop can be found via Dave Haslam's social media channels.
Dave has done an amazing job of telling this story which had to be told, and it's so good to see Cressa back happy, healthy, and content. A true Mancunian story.
You can listen to Dave on Tameside Radio 103.6FM on Monday evenings from 7pm to 9pm. Click here to subscribe and catch up on previous shows.
Read more from the Tameside Reporter
Click here for more of the latest news
Click here to read the latest edition of the paper online
Click here to find out where you can pick up a copy of the paper