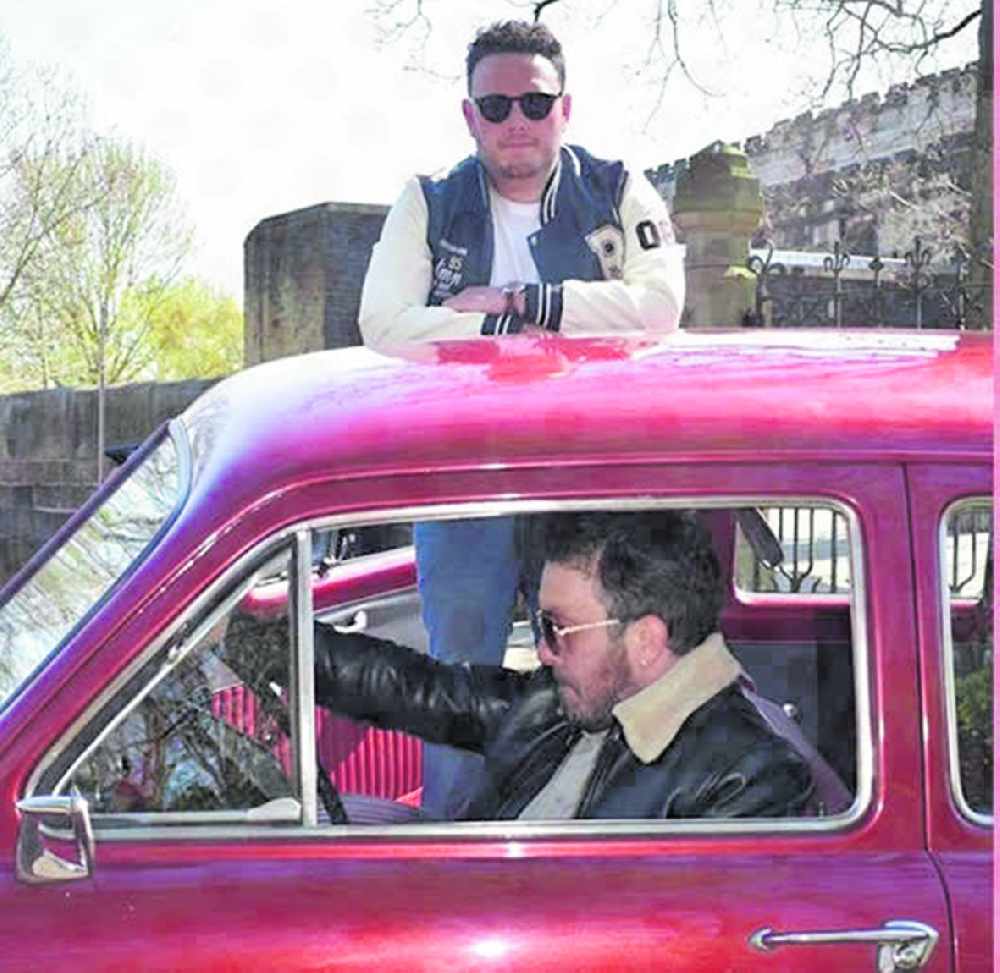 BACK ON THE ROAD: The Humblebees hope to perform their first live gig in August and are establishing quite a following.
In this week's column, Tameside Radio presenter Dave Sweetmore writes about Craig Lee and The Humblebees - a popular band whose music has had listeners of his show asking for more...
Every Monday night on my Tameside Radio show, we do a feature called 'Sweetmore's 60 second profile'.
It gives an unsigned band a minute to tell us about themselves and then we play one of their tracks.
It's always a popular feature, but one week in particular a few months ago, a band who proved so popular have had listeners asking for more, every week since.
That band is Craig Lee and The Humblebees, who with their classic rock 'n' roll music but with a modern twist, make music that's impossible not to love.
Debut single 'Simply Because' is without a doubt one of the best records released this year so far, and their new single, released last week, entitled 'Tell Me Pretty Baby', is just as good.
Middleton-born Craig's journey as a musician began when his uncle, a mandolin maker in New Zealand, told him how much he resembled Buddy Holly, and that he would make him a handmade guitar.
With this offer in mind, Craig started learning about rock 'n' roll heroes such as Buddy, and found himself falling in love with that epic golden era of music, and was soon learning to play the guitar.
Three years later, Craig's uncle came to the UK, with the promised guitar in hand, and off they went to play at local open mic nights.
Craig realised where he belonged in life, playing live music, with his distinct amazing voice, and guitar in hand on stage.
To add a twist to his new found journey, it was at that point, Craig's partner Georgina suggested that they go and live and work their way across Australia for a year. The pair did just that, Craig's guitar by his side, and both gained work as teachers whilst there.
After a year travelling and working the full length of Australia, with mission accomplished, they came back to the UK.
The first thing Craig had in mind was to hire a couple of time-served professional musicians, and form his band, Craig Lee and The Humblebees.
The last year has been spent being unable to play live, so music has been written, perfected, and recorded, and the finished product we are lucky to hear is faultless.
Classic rock 'n' roll made for a new generation. The band are hoping to do their first fully live gig in August, with more music and more dates to follow.
Please have a listen to both of the band's singles so far, available on all music platforms, and follow the band on social media. I can't wait to hear more from the lads, it's easy to see why Craig Lee and The Humblebees are already so many people's new favourite band.
I'll be back this Monday from 7pm on Tameside Radio for The Dave Sweetmore Show.
You can listen to Dave on Tameside Radio 103.6FM on Monday evenings from 7pm to 9pm. Click here to subscribe and catch up on previous shows.
Read more from the Tameside Reporter
Click here for more of the latest news
Click here to read the latest edition of the paper online
Click here to find out where you can pick up a copy of the paper