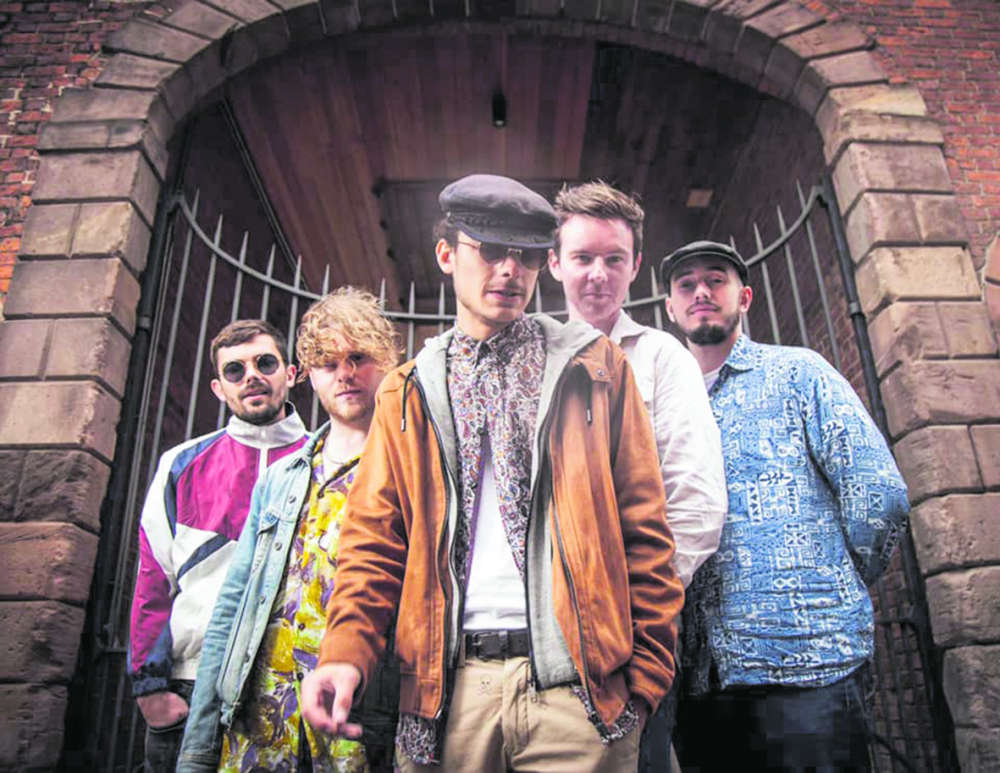 In his latest column, the Tameside Radio presenter chats about Manchester's Suave Martyrs and their musical career.
It's been five years since Greater Manchester's Suave Martyrs burst onto the music scene, and with an instantly recognisable band name, and a sound that gives a nod to their Manchester predecessors, but with their own stamp on it, they became a live favourite around the city.
The band kept themselves at a good level on the scene, but it was in early 2020 when they recruited Brad Miller as their new frontman that they really stepped up a gear.
A must see frontman that brings his own individuality to not just his band but to the music scene in general, Miller's voice and persona was just what the band had been missing.
Rehearsals complete, Suave Martyrs and their new frontman set about gigging, but the new start was only to last one weekend of live performances when the Covid-19 pandemic started and the whole world came to a standstill.
Many bands went quiet during the lockdown, but Suave Martyrs were one of the ones who used the time to write new music and ensure the band's new era with Miller as frontman was to be a special one, even if it was delayed a little.
The band did manage to perform at one festival during lockdown, which was MM Fest at Manchester's International Irish Heritage Centre, where they were one of the highlights of the day.
This is where I first saw the line-up with Brad Miller, where they really showed what a difference he has made since joining.
A few months ago, they released a brand new single, 'Cascades Of Gold', and another new single entitled 'Leonine Lover' will be available before the end of the year.
With the world almost back to normal after the pandemic, heading into 2022 looks like it will be an exciting year for the band, who have big plans for both live dates and new music.
Next Wednesday, November 10, Suave Martyrs will be joining Cobain Jones as support for the legendary Space Monkeys at their hometown gig at Manchester's Night and Day café.
Tickets are available for this brilliant line- up via the band's social media pages.
Before that, Brad Miller will be joining me next Monday on my Tameside Radio show from 7pm to tell us more about future plans for the band.
The future looks exciting for the lads, who can be found across all of the usual social media platforms.
You can listen to Dave on Tameside Radio 103.6FM on Monday evenings from 7pm to 9pm. Click here to subscribe and catch up on previous shows.
Read more from the Tameside Reporter
Click here for more of the latest news
Click here to read the latest edition of the paper online
Click here to find out where you can pick up a copy of the paper