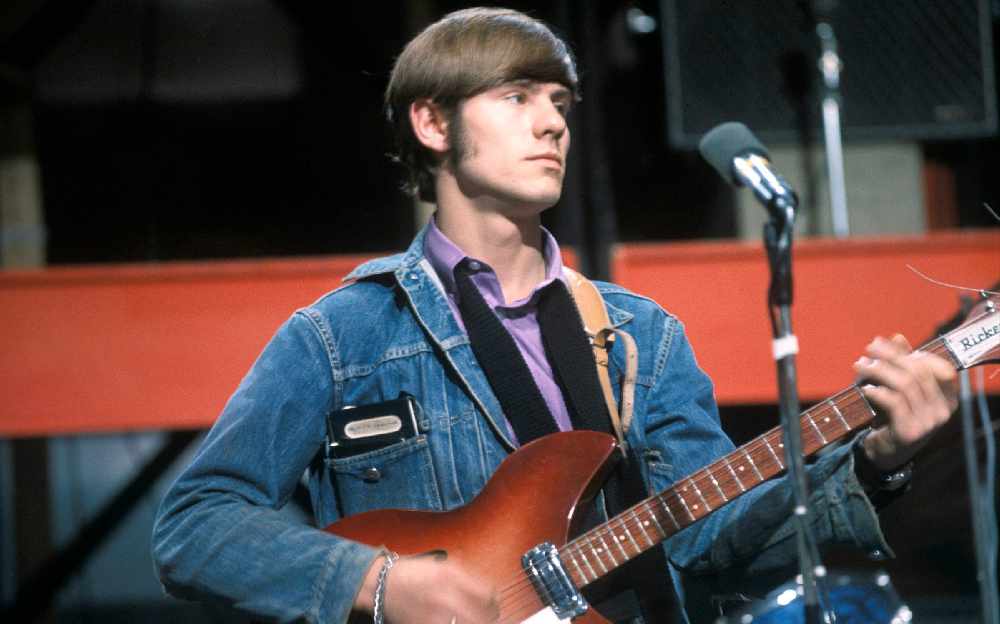 Tameside Radio presenter Dave Sweetmore, who you can listen to on Monday evenings from 7pm to 9pm, remembers the late Hilton Valentine in his latest column for us.
It's just over a week since the sad news broke that Hilton Valentine (pictured), founding member and guitarist of legendary band 'The Animals', had passed away on January 29, aged 77.
Even though he may not have been as much of a household name as many other iconic guitarists, he certainly should have been, as with his style and attitude he was an influence to many.
His opening guitar riff on the bands transatlantic 1964 hit 'House Of The Rising Sun' was the footprint for so many of our favourite musicians, and also the reason so many first picked up a guitar.
Born in North Shields in 1943, Hilton received his first guitar aged 13 as a gift from his mother. Influenced heavily by skiffle music and the early blues sound, he formed his first band 'The Heppers' whilst still at school, before then becoming 'The Wildcats' in 1959, who become a popular band in the Newcastle area.
Another band on the same circuit at that time was the 'Alan Price Combo', featuring Alan Price on organ, Eric Burdon on vocals, and Chas Chandler on bass.
Upon hearing Hilton play one night, Chandler immediately asked him to join the line-up, followed soon after by drummer John Steel. By this time it was 1962, and The Animals definitive line-up had been formed.
Named fondly because of their wild stage act, the band soon became one of the country's favourite rhythm and blues and rock acts, as well as one of the main bands involved with The British Invasion in the United States.
Along with House Of The Rising Sun, many other hits were had, such as 'Baby Let Me Take You Home', 'It's My Life', 'We Gotta Get Out Of This Place', 'I'm Crying', and 'Don't Let Me Be Misunderstood'.
The original line-up of the band disbanded in September 1966, and Hilton moved to California.
He released a solo album in 1969 entitled 'All In Your Head'. Several line-ups of The Animals came and went over the years, with the original line-up reforming for one off gigs in 1968, 1975, and 1983. During the 1990s, Hilton was back in the UK touring with reformed animals 'The Animals 2', which featured himself and original drummer John Steel, and also the brilliant Robert Kane on vocals, who now fronts Dr Feelgood.
In 1994 The Animals were inducted into the Rock 'n' Roll Hall of Fame. During this time I worked with them on many gigs and a full UK tour.
I remember Hilton being an amazing man, who always had time to speak, and had lots of stories to tell.
Even though The Animals had always been one of my favourite bands, being just a teenager I didn't realise what a hero Hilton would become, and I've often thought I'd love to meet up with him again.
Sadly that will never happen. I am proud I got to work with such a musical legend though.
Since then, Hilton has lived in the USA, recently in Connecticut, which is where he passed away.
In 2004 he had released another solo album, 'It's Folk n Skiffle Mate', and then during 2007 and 2008 he toured America with original Animals' frontman Eric Burdon. As part of his solo project 'Skiffledog' he released two albums in 2011 'Skiffledog On Coburg St' and 'Merry Skifflemas'.
Hilton will always be remembered as one of the greats, and the man whose iconic 'House Of The Rising Sun' guitar riff made millions of musicians first pick up a guitar. RIP Hilton and thanks for the music, and the good times.
Read more from the Tameside Reporter
Click here for more of the latest news
Click here to read the latest edition of the paper online
Click here to find out where you can pick up a copy of the paper