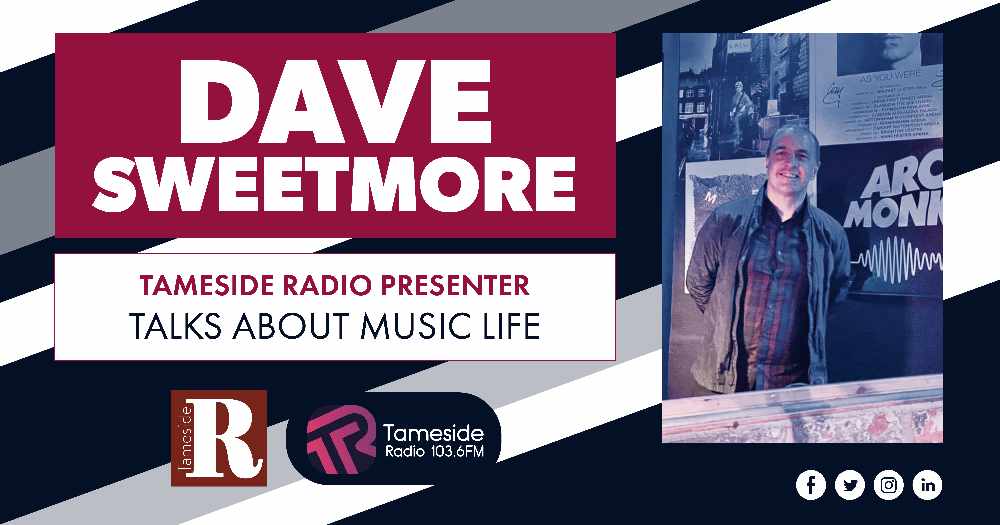 Do you still collect records? Tameside Radio presenter Dave Sweetmore celebrates local independent record shops in his latest column.
In November of this year, it will be 70 years since the first ever UK singles chart was published.
The first ever number one was the Al Martino classic 'Here In My Heart'.
Celebrating 70 years of the charts is something I'll look forward to doing in this column nearer the time, but talking about it recently did make me think about the significance of the charts now and if they are still important, and sadly I don't think they are.
Having a chart hit is still a huge achievement for any artist, and should be rightly celebrated, but with music being so easy to find and accessible, the days of relying on Top Of The Pops and whatever songs radio stations were playing to hear new music, have long gone.
There's a whole world of amazing music out there that can be discovered online, which in many ways is great.
Last Saturday was the annual Record Store Day - a day where artists release special edition vinyl, and music fans are encouraged to support local independent record shops.
Collecting vinyl is popular and fashionable again, it's something I've always done and never stopped doing, and it's great to see it so popular again.
But the downside to music being online, is not only do the musicians, songwriters, artists, producers, and people involved with the music not see much money from it, in my opinion it also takes a lot of the excitement out of music.
I've always collected records, and music has always been the most important thing in my life, and even now, when I get a new record, CD, or cassette, and I get to hold the physical product in my hand, admire the artwork, read the sleeve notes, and own a piece of musical history, I get as excited as I did as a child.
Whether that be by the biggest band in the world, your hero, or a brand new up and coming band.
Noel Gallagher once said that owning an album that will last forever may even change your mood, and your life, for the price of two posh coffees that will only last for ten minutes. Surely it's worth spending that money and supporting the artist. He's totally right.
Record Store Days are great for raising awareness and money for independent shops, but as a music fan every day is a record day in my house.
I love hearing new music online, and discovering new artists, it's a great thing which we are now able to do.
But then actually holding and being able to own that physical copy of a record you enjoy, nothing can actually beat that. Long live the record shops.
You can listen to Dave on Tameside Radio 103.6FM on Monday evenings from 7pm to 9pm. Click here to subscribe and catch up on previous shows.
Read more from the Tameside Reporter
Click here for more of the latest news
Click here to read the latest edition of the paper online
Click here to find out where you can pick up a copy of the paper