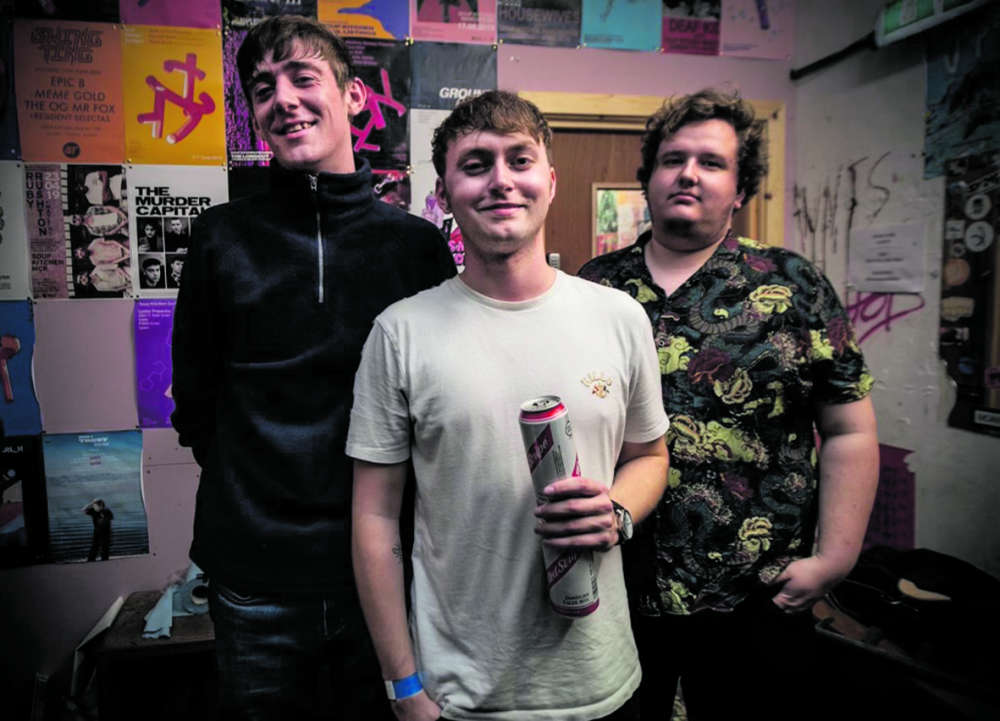 Image: The Capitals
The Tameside Radio presenter discusses band 'The Capitals' and their return to the stage and studio.
George Halligan is one busy man.
When he's working on projects with his family business 'Audioface', he can normally be found working at some great event around the North West, whether that be as head cameraman for Manchester's online TV programme MMTV, or sound engineer at events such as Tameside's recent Bayfest Festival.
He's a well respected face on the scene, with a strong love of music. As a passionate musician who has spent his life writing and playing music, he formed his band 'The Capitals' in 2018.
The band is made up of George, guitarist and lifelong friend Aidan McCarron, who first formed a band together in high school, and drummer Liam Nicholson.
The band's music has been played on many radio stations, and championed by BBC Introducing, and Manchester music icons Clint Boon of Inspiral Carpets and Mani of The Stone Roses.
Their sound is catchy, melodic indie rock and pop, and influences include Paul Weller, The Beatles, Jonny Brown, Neil Finn, John Cooper Clarke, and the Manchester music scene in general.
The band has been quiet over the last couple of years, due to George's busy schedule with his Audioface business, and of course the Covid-19 pandemic, but the lads are back, and plan on making the next 12 months their time.
Rehearsals are back on track, studio time has been booked for January 2022, and gigs will be starting to take place again for the band.
The momentum for The Capitals will be as high as the lads want it to be, and they have chosen their comeback gig to be a headline slot at Zeroes Bar in Stalybridge next Friday, October 1.
New songs, and a huge sound is promised, and I've no doubt that this much anticipated comeback gig for The Capitals will be a special night.
It's not a ticketed event, fans can just turn up on the door from 7pm. George is a great person to be around at events, and it's exciting to have him back doing what he loves best with his band.
The Capitals time is now, and I'd advise any music fan to be part of the journey, starting with the bands comeback gig next Friday at Zeroes Bar Stalybridge. I can't wait to see what 2022 holds for the lads.
Read more from the Tameside Reporter
Click here for more of the latest news
Click here to read the latest edition of the paper online
Click here to find out where you can pick up a copy of the paper