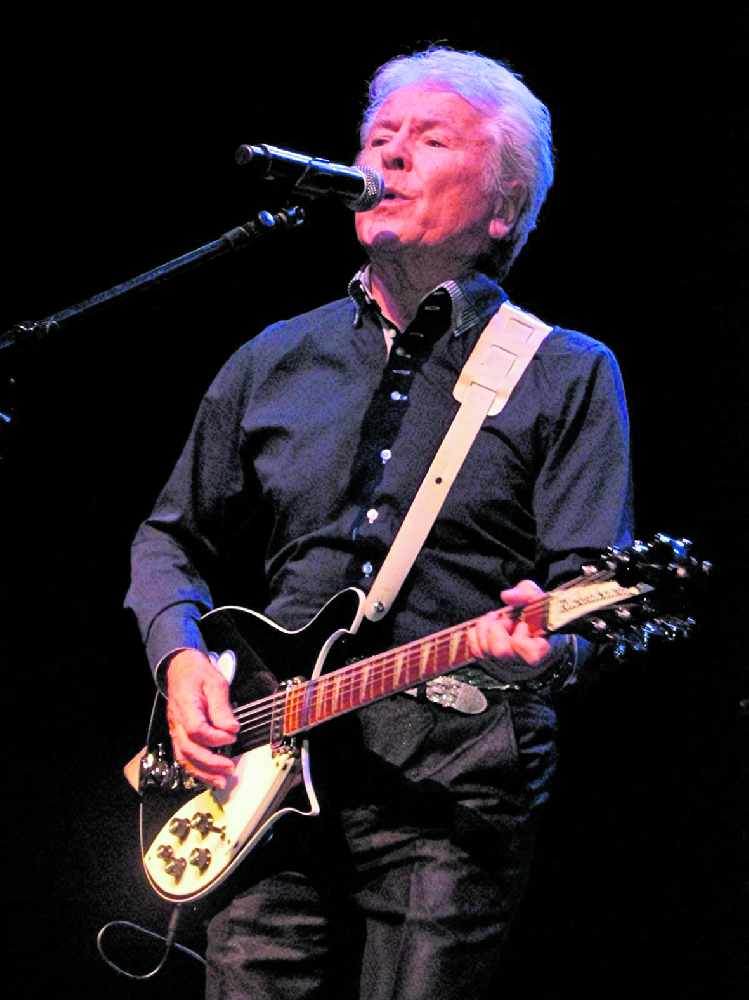 Tameside Radio presenter Dave Sweetmore's latest column is dedicated to Mike Pender MBE, the former lead singer of The Searchers, ahead of a fascinating chat on his upcoming show.
For a man who turned 80 in March, and was last year awarded an MBE by the Queen for his services to music, slowing a hectic touring schedule down would have been understandable.
But this is a man who for more than 60 years, with the exception of during the last 12 months pandemic, has played live and toured non-stop without a break.
He still sounds great, looks amazing, and still has one of most recognisable voices and guitar sounds in the history of popular music.
This is Mike Pender MBE (pictured), original member of legendary Liverpool band The Searchers, who as part of the 60s' Merseybeat and British Invasion eras, toured the world with smash hit records such as 'Needles and Pins', 'Sugar and Spice', 'Don't Throw Your Love Away', 'Goodbye My Love', 'Ain't Gonna Kiss Ya' and many more.
The band's first album 'Meet The Searchers' went to number one in 1963, as did their first single, 'Sweets For My Sweet' in the same year.
Alongside The Beatles' George Harrison, Mike Pender was one of the first guitarists to use a 12 string guitar on a record, on the bands unmistakable anthem 'When You Walk in the Room'.
After The Searchers huge success in the 60s, the band continued touring, still releasing great songs such as 'Love's Melody' and 'Hearts In Her Eyes', until in 1985 Mike left the band forming his own 'Mike Pender's Searchers.'
Although the band had been a strong unit until then, it was Mike who took with him that amazing voice and guitar sound which so many people knew The Searchers hits for.
Constant touring continued with his band, and to this day he still performs on huge tours, sometimes with his own band, sometimes with the backing of other legendary 60s' bands.
Restrictions allowing, a tour of Denmark will be taking place in the summer, where he'll be backed by and playing alongside another big hit recording band, The Fourmost, who had many hits themselves in the 60s with songs such as 'Hello Little Girl', 'A Little Loving', 'Baby I need your loving', and 'I'm In Love', followed by a huge UK tour during the winter months.
Next year will see Mike tour Australia, still playing all of those amazing records he recorded, which became so much part of our everyday life and music world.
Mike Pender still remains one of the most influential musicians of arguably the best decade of music we've ever had, and someone who's music and sound will remain with us forever.
Last week I spent a few hours with Mike in his rehearsal room, where alongside The Fourmost he was rehearsing for their forthcoming tour of Denmark.
You can hear me in conversation with Mike Pender MBE on my Tameside Radio show this Monday night from 7pm.
You can listen to Dave on Tameside Radio 103.6FM on Monday evenings from 7pm to 9pm. Click here to subscribe and catch up on previous shows.
Read more from the Tameside Reporter
Click here for more of the latest news
Click here to read the latest edition of the paper online
Click here to find out where you can pick up a copy of the paper