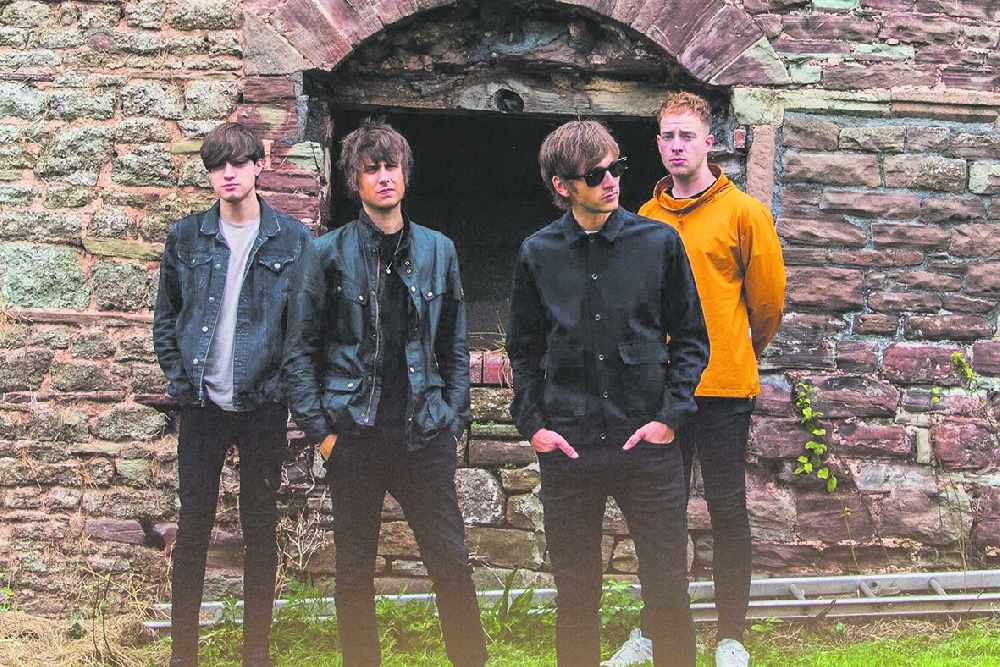 In his first column for us, Tameside Radio's newest presenter Dave Sweetmore looks ahead to his next show on Monday evening at 7pm - which features an interview with The Sherlocks...
By 2015, South Yorkshire's 'The Sherlocks' were already establishing themselves as one of the country's most loved bands, for their music, their live performances, and as an all-round great band to be involved with.
Founded by brothers Kiaran and Brandon Crook, alongside brothers Josh and Andy Davidson, the band quickly found themselves heavily promoted on radio stations around the UK, including BBC Radio One, and BBC 6 Music, and in August of that year proved themselves as an amazing live band by becoming one of the highlights of the 2015 Reading and Leeds Festivals.
An arena tour alongside The Libertines followed, and by 2016 they had quickly become one of the UK's favourite indie bands, releasing a whole series of singles.
Their debut album 'Live For The Moment' came in 2017, and singles 'Live For The Moment', 'Chasing Shadows', and 'Was It Really Worth It?' soon became anthems.
The band had become a well established live act, and a hard-working rock 'n' roll band which the music scene had needed.
In 2019 the band released follow up album 'Under Your Sky', a softer sounding album, which still produced great anthemic songs such as 'NYC (sing it loud)' and 'One Day', and played a huge gig at Leeds' Elland Road Stadium alongside The Kaiser Chiefs and The Vaccines.
Heading into 2020 in full force, like every other band, The Sherlocks' huge plans for the year were halted by the arrival of the Covid-19 pandemic.
Brothers Josh and Andy Davidson left the band, leaving founding members, the Crook brothers, to make the decision to recruit two new members, and revert back to their original exciting rock 'n' roll roots, which were so loved on the first album.
Bringing in guitarist Alex Procter and bass player Trent Jackson has given The Sherlocks a whole new lease of life, with an album expected later in the year which promises to be loud and exciting.
As it stands, several gigs and festivals are planned for 2021, with a date at Manchester's Albert Halls set for April 16.
They have promised this will be moved to a later date should it not be able to go ahead because of the pandemic.
The Sherlocks join me next Monday night at 7pm on The Dave Sweetmore Show, live on Tameside Radio.