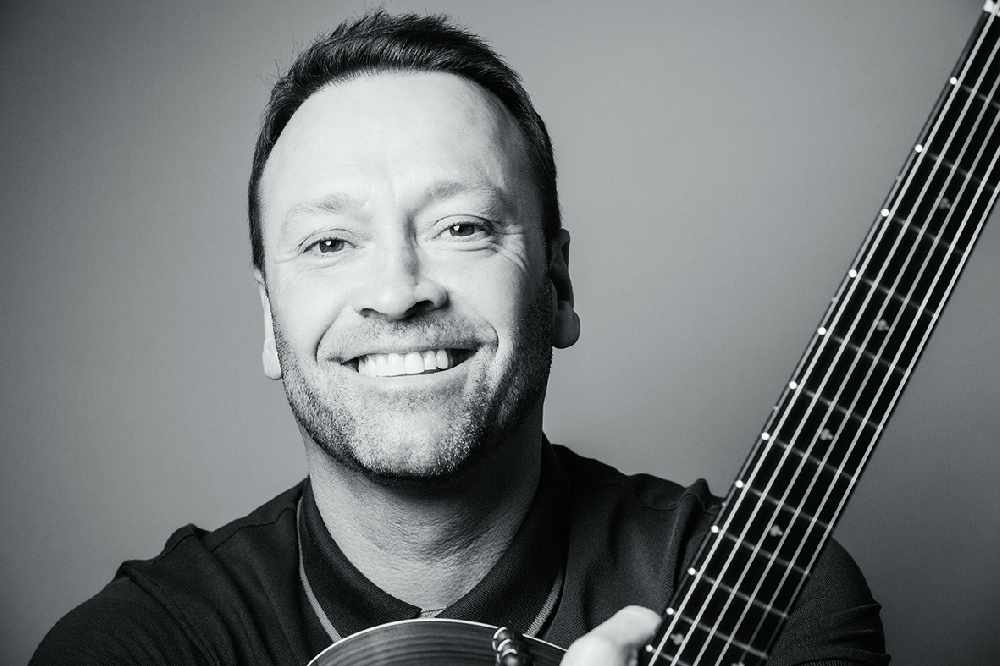 Lee O'Brien.
In his latest column, Tameside Radio presenter Dave Sweetmore profiles musician Lee O'Brien ahead of the release of his debut album.
A few weeks ago in my column, I wrote about Status Quo's return to touring after a long break caused by the Covid-19 pandemic.
It's been the longest time off the road legendary frontman Francis Rossi has had in six decades.
So how's he spent his spare time? Well, producing and co-writing another world class album, that's how!
Lee O'Brien, who happens to be the partner of Francis's cousin Natalie, was an established drummer on the music circuit, and also wrote his own music and songs which he had been keen for Rossi to hear for some time.
Realising the Quo frontman would be unusually off the road for a while, he took his work to Rossi's home studio, where the work was so good that both Rossi and his studio engineer Andy Brook decided to get behind it, and agreed to work with, co-write, and produce an album with Lee.
In February, Lee released his amazing debut single 'This Is Me', followed by other great recordings 'You and I' and 'Strong'.
Both great powerful songs, very personal, but also very relatable. With influences from 90s' guitar bands, classic indie artistes, plus a lot of input, inspiration and production from a rock music icon and his producer, it was inevitable that faultless, classic, musical magic was going to be produced, which is exactly what Lee O'Brien's music is. It's anthemic, relatable, with catchy riffs and a feeling of really getting to know the man who wrote the songs. Much radio play followed his singles, his fanbase grew stronger, and an album was soon announced.
The debut album for Lee O'Brien, entitled 'This Is Me', will be released on June 4, shortly after his forthcoming single, 'I Was Told', gets released next week. Which in my opinion is one of the best singles of the year so far, it's brilliant!
Lee also sent me a copy of his forthcoming album and I've not stopped listening to it, it is so good.
An album launch will be announced in due course, with hopefully some live dates to follow. Lee's work is so strong, I'm certain once the aftermath of this forthcoming album dies down, it won't be long before another batch of classics follows.
Great songs, powerful lyrics, and catchy riffs, as well as being the most down to earth and likable musicians you could meet, must surely mean Lee O'Brien's time is now.
Please check out Lee O'Brien, and support his music, you won't be disappointed.
The Dave Sweetmore Show is back live on Tameside Radio this Monday night from 7pm.
You can listen to Dave on Tameside Radio 103.6FM on Monday evenings from 7pm to 9pm. Click here to subscribe and catch up on previous shows.
Read more from the Tameside Reporter
Click here for more of the latest news
Click here to read the latest edition of the paper online
Click here to find out where you can pick up a copy of the paper