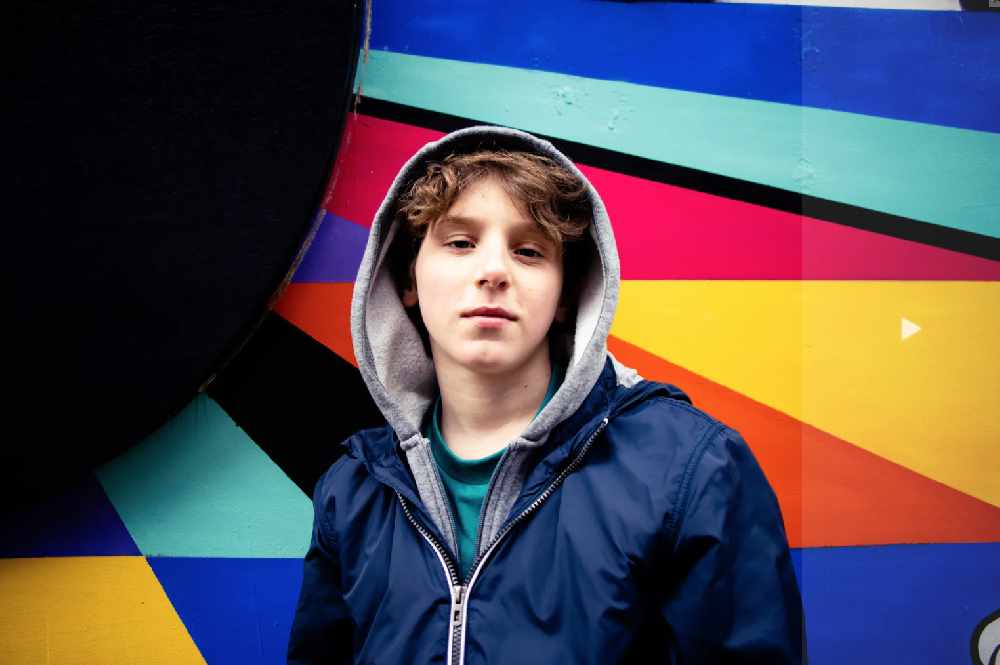 MUSIC STARS OF 2022: Alex Spencer from Droylsden.
In his first column of the new year, the Tameside Radio presenter previews what we could have to look forward to on the local music scene in the year ahead.
First of all I'd like to wish everybody a Happy New Year and all the best for 2022.
It was so good to see events taking place on New Year's Eve, and people out enjoying themselves and having fun.
Let's hope that this is the year we eventually get back to normal in all aspects of life, after almost two years of living through a pandemic.
Many bands used the time to write and record new music through the various lockdowns, and the one good thing throughout Covid-19 was that we didn't run short of new music to enjoy.
Heading into 2022 has to be one of the most exciting years for new and unsigned music for a long time.
Guitar music may have never gone away to its fans, but the last 12 months has seen it back in the mainstream limelight more than it has been for a long time, thanks to bands such as The Lathums, The Snuts and The Reytons.
Iconic bands from the last two decades such as The Enemy and Little Man Tate are back touring, and vinyl record sales are the highest they have been for years.
I think 2022 will be a big year for many bands, including bands who have been around for a while such as Alias Kid, Ryan Jarvis, The K's, The Lottery Winners, Suave Martyrs and Cold Water Swimmers, and also bands who have built up a huge following in a short space of time such as The Shed Project, Alright, Afternoon People and The Haciendas.
Closer to home, Tameside's Cobain Jones has stepped up to the next level, with a record deal signed during lockdown, a full band now installed behind him, plus many dates completed at the back end of 2021 supporting Paul Weller on his UK tour.
The name now on everybody's lips from this part of the world is the most talked about busker in the UK, 14-year-old Alex Spencer from Droylsden.
Often seen busking in Manchester city centre, last year saw Alex gain a huge fanbase with celebrities such as Liam Gallagher and Lady Gaga praising him, he released two amazing singles which became play listed on many UK radio stations, and he formed a band to back him.
Alex definitely has the music world at his feet, and 2022 will hopefully be his breakthrough year.
As far as musical hotspots go, it's safe to say the scene in Wigan will be the most talked about of the year, and enter the history books in time.
Liverpool had Merseybeat, Manchester had Madchester, Sheffield took over the early 2000s, and now following in the footsteps of The Lathums, bands such as Stanleys, Fletchettes, The Facades, Rivver, Garden Party, Cavelia, Joe Astley, Pink Shirts For Pale People, and The Lilacs are giving the town of Wigan what can only be described as a musical revolution.
Each one of these bands deserve to be huge. With many venues continuing to support new music, and promoters such as the brilliant 'This Feeling' ensuring they take some of the best new music all around the UK, I really hope 2022 is the best year ever for our new favourite bands.
As always, we'll be continuing to support as much new music as possible on my Monday night show on Tameside Radio. All the best!
You can listen to Dave on Tameside Radio 103.6FM on Monday evenings from 7pm to 9pm. Click here to subscribe and catch up on previous shows.
Read more from the Tameside Reporter
Click here for more of the latest news
Click here to read the latest edition of the paper online
Click here to find out where you can pick up a copy of the paper