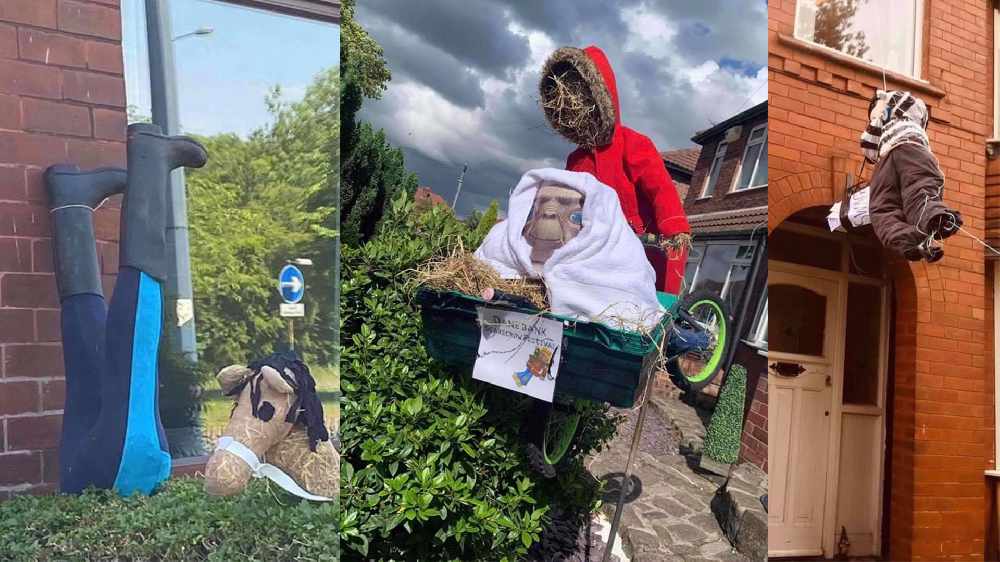 The winner of Dane Bank's first ever Scarecrow festival have officially been announced.
Residents had been hard at work preparing their scarecrows to show off in their gardens and homes.
Coming in first was a recreation of E.T - which won a delivery of Afternoon Tea from Victoria's at Moore's Vintage Tea Room.
2nd Place went to 'Jockey' which won a glittery bottle of fizz from Glitter It.
Burglar Bill took home the bronze medal, accompanied by some Sparkly Treats, again from Glitter It.
Winners will be contacted shortly to arrange their prizes.
More than 45 entries were sent through to the specially created Facebook page, where people then voted for their favourites.
Organiser Hannah Thornton said: "I was really bored in the lockdown and remembered seeing a festival before for scarecrows and thought it would be a good idea," said Hannah.
"Dane Bank has a really good community spirit and when I posted the idea on the community Facebook page it got really good support - so everyone has been involved since then."
"The library is really close to our hearts so it was an opportunity to raise money as it is such a tough time for libraries right now," added Hannah.
So far the competition has raised £157. Donations can still be made online at Justgiving.