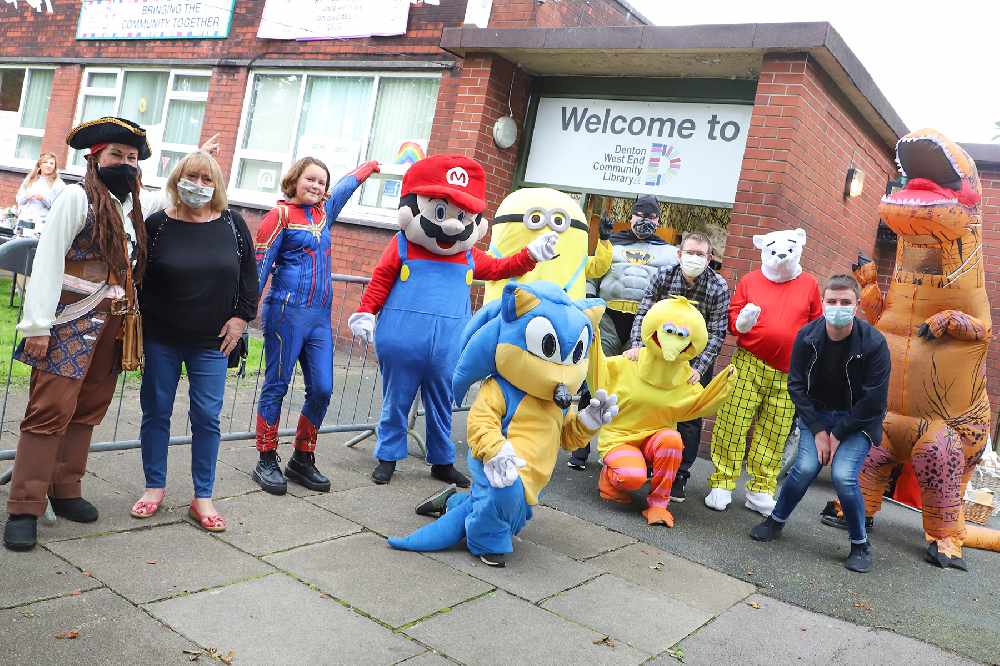 The crowds flocked to Denton last weekend as Denton West End Community Library held an artisan market. 
It was in support of the library on Windsor Road in Denton.
Local traders and handmade goods were on offer, including crafts and a tombola.
The fun event was attended by the Dane Bank Characters, who were all out in force to keep everyone entertained.
A spokesperson for the Denton West End Community Library said the event was well attended and went really well.
The group is now planning their next event, which will probably be in September.
The crafts market was officially opened by Denton MP Andrew Gwynne and also attended by local councillors, including the executive leader of Tameside Council, Cllr Brenda Warrington.
The MP commented: "Well done to the organisers - hopefully this will be the first of many events to help raise vital funds and help to bring the community back together."
Images by Nigel Wood