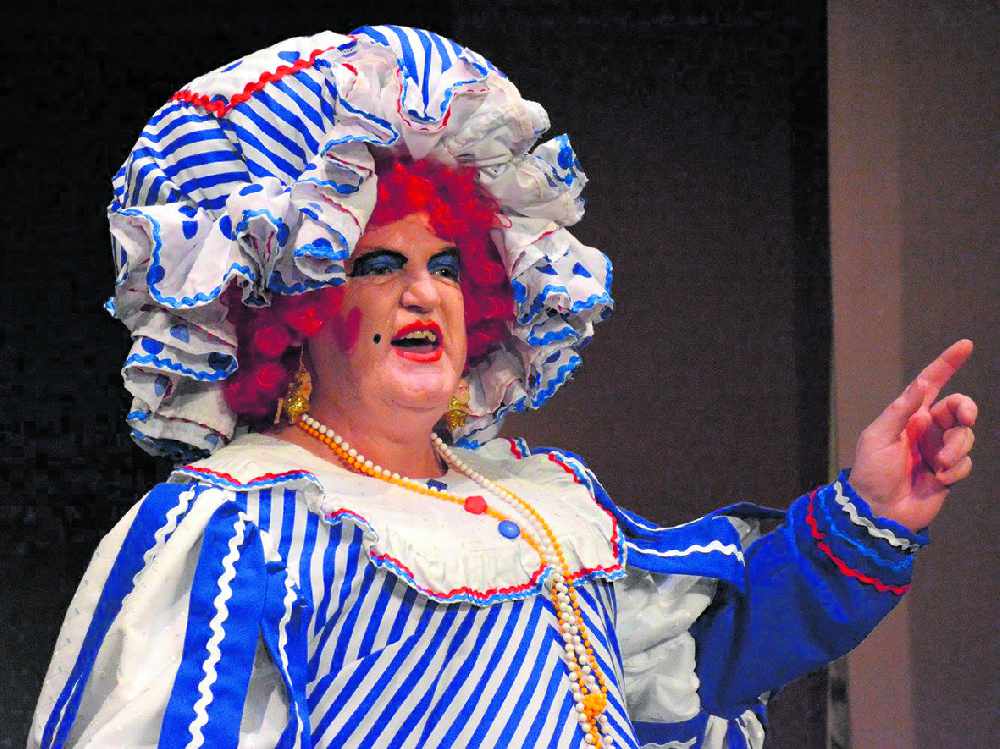 We can't go to the panto this year... so the panto will have to come to us. Oh yes it will! That was the thinking of Sharon Hargreaves, administrator at the Greater Manchester Headway charity group, which covers Tameside.
Each year some 70 members of the brain injury support group enjoy the Guide Bridge Pantomime production at the Audenshaw-based theatre.
Sadly because of Covid, that of course cannot happen this year.
But not to be outdone, Sharon invited local actor and director Mike Lawlor, who has appeared in panto at the theatre as Dame Trot for the last decade, to appear as a surprise guest at the group's Christmas party Zoom meeting on Wednesday.
Mike, from Audenshaw, said he was humbled to be asked but delighted to help.
Devastated by the lack of panto this year, he declared: "The show must go on."
Sharon explained: "Headway is a brain injury support group and we usually offer weekly drop-in sessions for members at the Bridge Hall Community Centre in Stockport to come down and play pool, bake cakes and have a chit chat.
"We normally arrange day trips and annual trips but we've felt quite isolated this year as they have all been stopped.
"And we normally do quite a lot with Guide Bridge, so it has left a gap in everyone's lives.
"But we have been hosting weekly zoom meetings where our members can chat, sing songs and listen to music."
Sharon continued: "Normally we attend the panto every year at Guide Bridge, it's always one of the big highlights of the year so when we couldn't attend this year it was really upsetting.
"So we asked Mike if it was possible to bring the pantomime to us instead and he kindly agreed to come on our zoom Christmas party."
As well as Mike, or rather Dame Trot, there were games, quizzes, bingo, a festive sing-a-long, charades, a worldwide advent quiz and a visit from Santa.
"We planned for lots to go on in the zoom call," said Sharon.
"It's a lonely time of year at the best of times, especially this year and everyone's mental health is quite low.
"I'm so passionate about Headway - it's not like an average group - we really are like a family. I've been a part of it for four years after my husband suffered a brain injury as a result of a cardiac arrest.
"It's a hidden disability so people don't often realise how much it can affect your life and the people around you too.
"When Mike said he would come onto our zoom call it made my Christmas, he's coming on under an alias so no one will know. He's going to appear with a song from the pantomime, I already know all the members will be so surprised."
Main image:
Mike Lawlor (Dame Trot) appears in full panto garb in surprise Christmas Zoom party appearance for charity Headway.