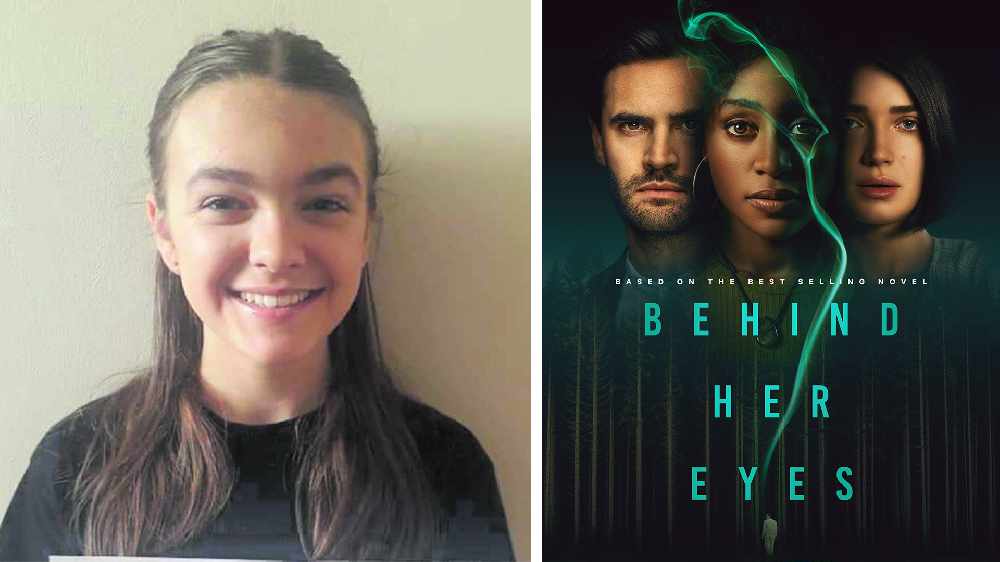 Our regular columnist, secondary school student Daisy Dewsnap, reviews the latest Netflix series hit, Behind Her Eyes.
Six episodes didn't seem enough for Netflix's new psychological thriller, Behind Her Eyes.
I was desperate to keep watching from the moment I finished the final episode and I'm still now in shock about the ending.
Tracking a young, single mother (Louise) who's befriended by a troubled stranger while concomitantly engaging in a love affair with her husband, this mini-series is full of tension and whiplash twists with a very dangerous love triangle and an astounding twist at the end which left many viewers outraged, wanting to know more.
It managed to encompass everything I love most about mystery thrillers and kept me guessing the whole way through.
It was so difficult to decipher who was a victim and who was a villain, each time I found myself drawing to a decision something would happen and my perspective would change entirely.
This riveting drama is based on Sarah Pinborough's best-selling novel of the same name and explores adult themes such as mental illness and substance abuse, while also delving into the idea of concepts such as astro projection and lucid dreaming.
Eve Hewson plays Adele, the mysterious and eerie wife of a psychiatrist and her acting was absolutely impeccable. I was so convinced the whole way through and was constantly impressed by her performance throughout every single episode!
I was amazed at how easily she could switch between personalities for the 'flashback' scenes.
Simona Brown, playing the role of Louise the single mother, and Tom Bateman, who played David (Adele's husband), were also very talented and cogent with their roles through the duration of the series.
I felt that the whole cast was so perfect for their roles and the acting just added that little bit more to the series.
I cannot recommend 'Behind Her Eyes' enough and have even started rewatching it again to look out for hidden clues that I may have missed the first time I watched it!
I hope you enjoy it as much as I did if you choose to watch it!