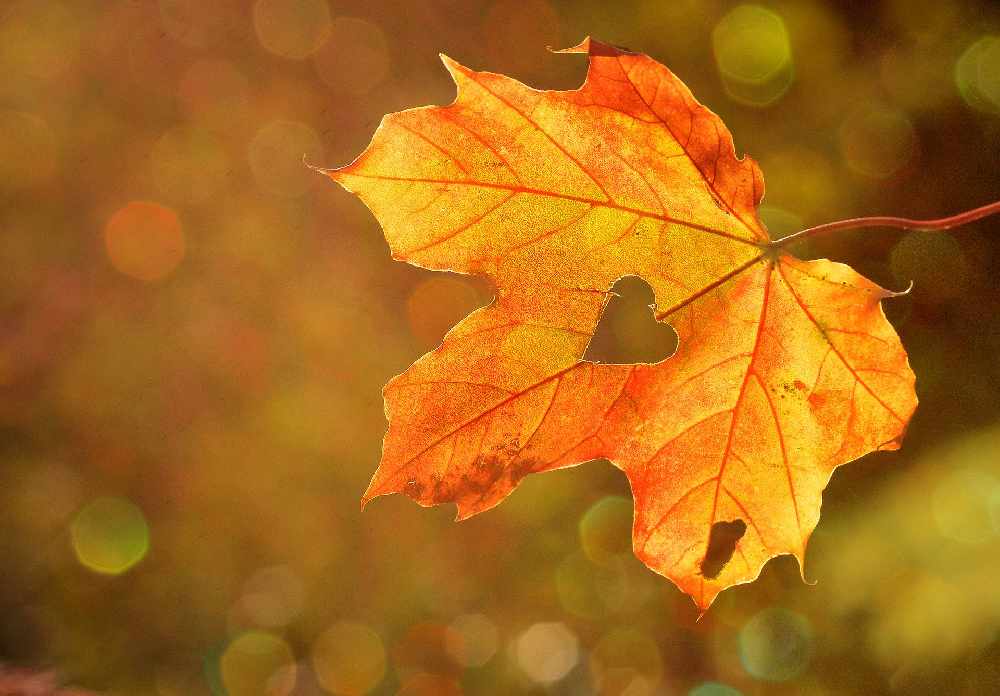 It may be getting colder and the dark nights longer, but our regular columnist, secondary school student Daisy Dewsnap, discovers the delights of the season...
'It was November; the month of crimson sunsets, parting birds, deep, sad hymns of the sea, passionate wind songs in the pines" – L.M. Montgomery
As we move into November, we start to enter the midst of autumn.
The days get shorter, leaves change colour, temperatures begin to drop and there seems to be a nostalgic longing for summer still lingering in the air. Yet, despite all of these, autumn is one of my favourite seasons!
Who doesn't enjoy sipping a hot chocolate by a warm fire or sitting in the park surrounded by leaves of every colour? Red, brown, russet, crimson, orange…
For this article, I wanted to put together a list of some of the reasons why I love autumn and why you should too!
The first reason is due to how cosy it is! One of my favourite things to do in the autumn months is curling up with a blanket and a book by the fire.
I always feel that it gives me a sense of appreciation for the things around me because it's something so simple and easy to do, yet it brings me so much happiness and comfort.
Another huge benefit we can take from the arrival of colder and wetter weather is having an excuse to wrap up warm; dig those snug jumpers and woolly scarves from the back of your wardrobe!
I also love those rainy days spent indoors, they always bring me so much peace of mind and a sense of calm.
The second reason is the beauty of nature throughout the whole of autumn.
The leaves start to turn golden and as they fall gracefully from the trees, they make such a beautiful, crisp carpet along the footpaths.
It's also so refreshing to step outside your house in the morning to be greeted with the crisp air and autumn breeze.
The third reason why I love autumn is because of all of the different foods and drinks. There are so many different foods that correlate and link in with this particular season! Autumn couldn't possibly be autumn without pumpkin spice lattes and hot chocolate. You can also indulge in apple pies, shepherd's pie, cinnamon buns and homemade soup too!
The fourth and final reason is because we are one step closer to Christmas, which is my all-time favourite part of the year!
In autumn, we can start planning for the winter months and buying gifts for friends and family in advance. I love the build-up and excitement running up to December.
These are just a few of the reasons why I love this time of year, although there are countless more besides.
Despite the circumstances this year, I hope you all have a lovely autumn!